Voith Group is accelerating the development of new growth opportunities in the "Industry 4.0" area. The Voith Shareholders Committee recently approved the digital strategy proposed by the Management Committee. This strategy includes the establishment of a new business unit, the Voith Digital Solutions Division . The division will integrate the expertise of Voith's divisions in the digital transformation, ie the "Industry 4.0" field, and is committed to developing new digital business models for Voith's currently involved fields as well as new areas. Dr. Roland Münch, CEO of Voith Hydro, will serve as CEO of the Voith Digital Solutions Division. Uwe Wehnhardt will lead Dr. Roland Münch to lead Voith Hydro.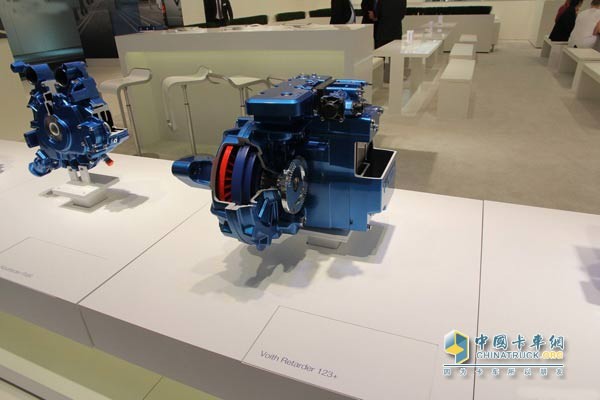 Voith establishes Digital Solutions Division
Currently, Voith Hydro, Voith Paper and Voith Turbo's expertise in automation, software, information technology, digitization and sensors are integrated into Voith Digital Solutions. In addition, Voith Digital Solutions will also integrate all Voith Group's current venture capital business in the digital field. At the beginning of its establishment, Voith Digital Solutions Division will have approximately 600 employees and generate revenues from existing businesses of up to 250 million Euros. The new business unit will provide products and services to the market starting from April 1, 2016.
Herbert Linhardt, President and CEO of Voith Group, stated: "By establishing Voith Digital Solutions Division, we are consolidating our professional skills in the 'Industry 4.0' field, which is also our goal to achieve the Group. A key step. We are committed to developing Voith as a company that plays a decisive role in the digital transformation of the fields and markets we are involved in. We are now advancing this goal in an orderly manner." Dr. Linhard also said that Voith has provided customers with digital products and services aimed at improving automation and process control. After the establishment of the new business unit, these digital products and services will be centralized. "For example, Voith is the first supplier to be able to achieve full digitalization in paper production; with data analysis, Voith's DIWA SmartNet telemetry system enables the optimal management of buses by numerous public transport operators around the world; regardless of the factory Whether the equipment is from Voith, our asset management software solutions can improve the timeliness of the supply of production data.Applicable sensor technology, real-time data collection, and data analysis technology are the key, and we will expand these services on a large scale. With the new structure of the group, we will be able to provide new system solutions for our customers in the field of mechanical and plant engineering."
The establishment of the Voith Digital Solutions Division is an important step in Voith's digital strategy. The Voith Digital Strategy is part of the Voith 150+ program. In the last fiscal year, with Voith's decision to become a robot manufacturer KUKA Group and to sell Voith Industrial Services, Voith has set the direction for the Group's digital transformation, Industry 4.0. Other initiatives of the Voith digital strategy include planned venture capital activities in the fields of software, platform, information physics and industry 4.0, which will be integrated into Voith Digital Solutions.
Dr. Roland Münch stated: "As a technology leader, we have unique and global industry knowledge in many of the markets we cover, and we will make extensive use of this knowledge to provide our customers with digital products and services. Combining appropriate information physics Business model, the correct application and evaluation of this knowledge will be able to provide tremendous growth potential.The establishment of Voith Digital Solutions Division came into being. With this new business unit, Voith will pass the existing Customers and new customers from new markets achieve growth."
Voith establishes industry standards for energy, oil and gas, paper, raw materials, and transportation and public transportation. Founded in 1867, the Voith Group has more than 20,000 employees in more than 60 countries and annual sales of 4.3 billion euros. It is one of the largest family-owned companies in Europe.
We are professional engaged in food machinery research, development, production, industry and trade as one of the outstanding enterprises.
After years of research and practice, we have developed pepper deep processing lines, pickled cabbage production lines, soybean production Line,mixer,grinder,dehydrated vegetables drying equipment,six series of 100 kinds of food special machinery. Our products has been sold throughout the country and south korea, japan,spain and other countries and the middle east and Africa. The machine in this classification are used for dehydration of fruit and vegetable. The machine has good technical performance,simple operation, convenient maintenance and cleaning,high production efficiency,stable performance.
In this classification you can find Dry Peeling Machine for garlic, box type Drying Machine,continuous centrifugal dewatering machine,and so on.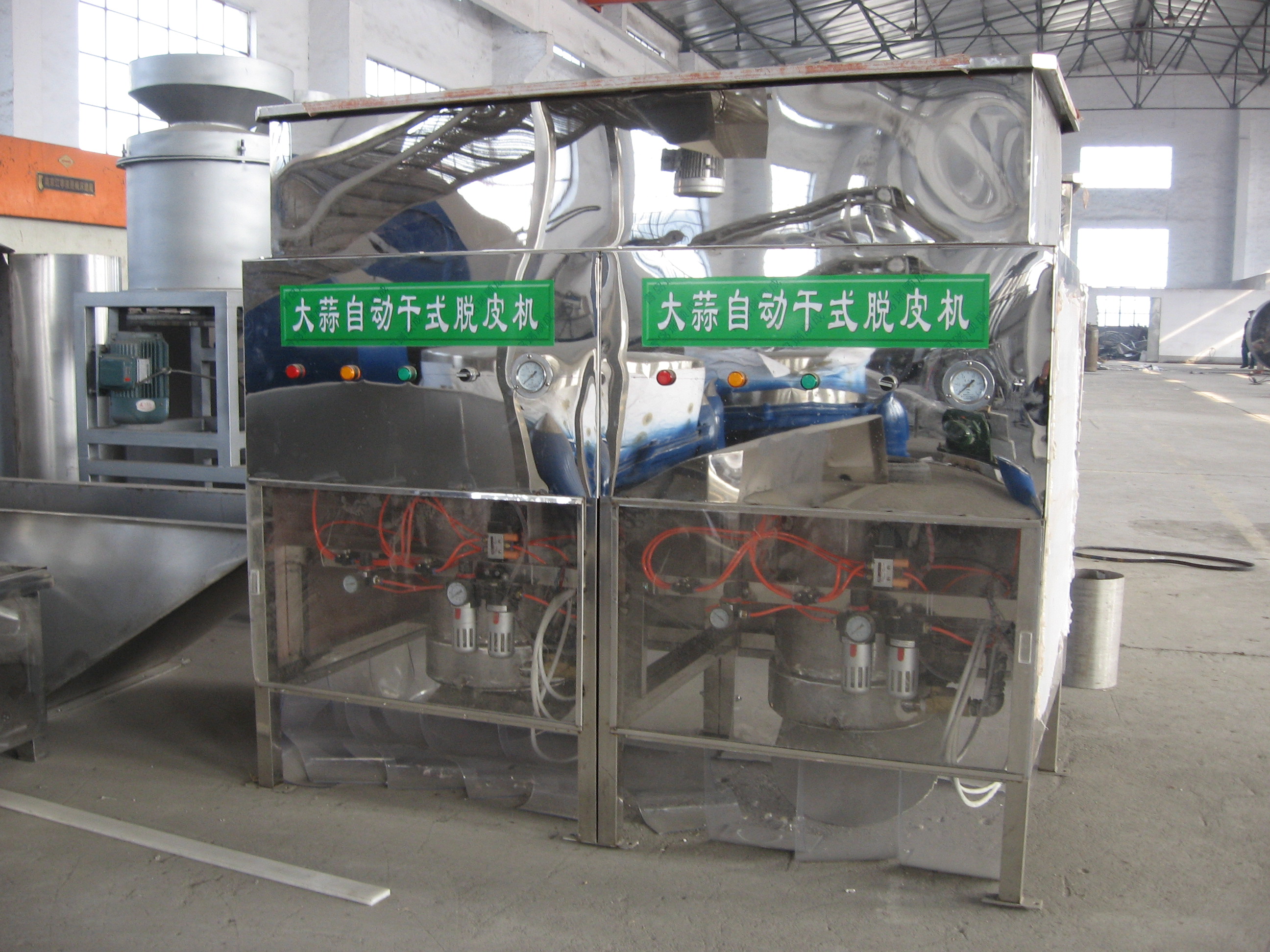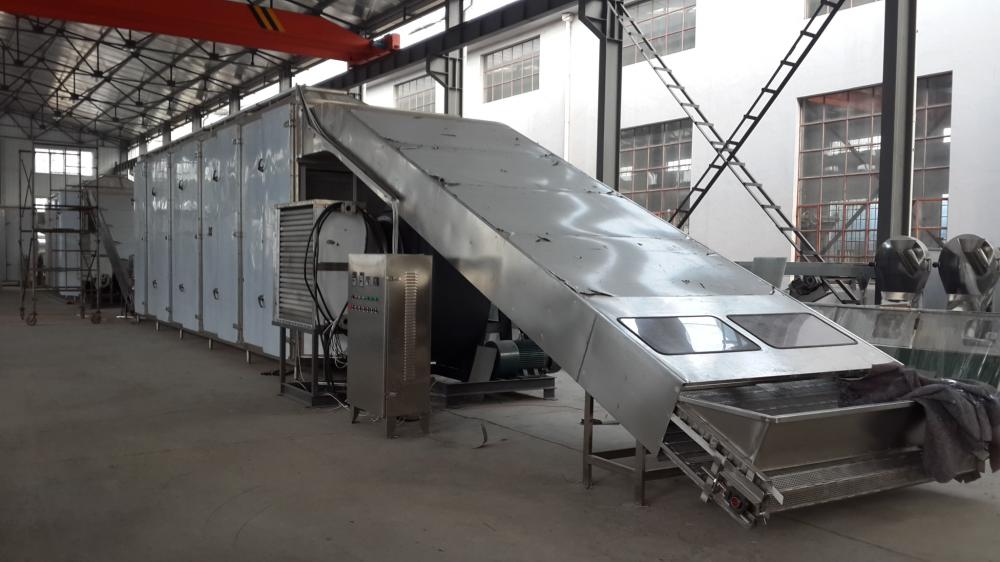 Fruit Dehydration Equipment,Dry Peeling Machine,Drying Machine,Vegetable Dehydration Equipment
QINGDAO HK MACHINERY AND EQUIPMENT CO.,LTD , http://www.hk-machinery.com