On December 23, the newly installed grain drying equipment of the Honghua Agricultural Machinery Cooperative in Lengshuijiang City was officially put into use and attracted many agricultural cooperatives and large farming families to observe and like. This is the city's Agricultural Bureau for the city's difficulties in harvesting late rice this year, and actively introduced grain drying equipment to serve farmers' friends.
Since autumn and winter of this year, the city has experienced rare and persistent low-temperature precipitation. The city's late rice has encountered difficulties in harvesting and drying, and the city's Agricultural Machinery Bureau has separately set up enterprises according to the city's land distribution and the development of agricultural cooperatives. The Fengshan Agricultural Machinery Cooperative and the Honghua Agricultural Machinery Cooperative have added grain drying equipment, which changed the traditional production model that used to rely only on drying grains in the past to fill gaps in the city's non-cereal drying equipment and effectively resist severe weather for agricultural production. Provides protection and better solves the problems of paddy drying in cooperatives and surrounding large grain producers. At the Honghua Agricultural Machinery Cooperative, the operators, under the guidance of the factory's chefs, conducted a one-time test of 5 tons of rice for trial baking, through the ventilation cycle of a grain dryer and hot air drying, and the dried grains made it possible for the farmer friends to observe the scene. Very satisfied, sighing in the dryer "good"! All are happy to say: "With this dryer, no longer worry about food mildew, germinating, but also reduce the cost of sun drying, do not have to find the sun Valley venues, do not need to ask people to sun Valley, is really a good thing."
FJZP-220 is Four Wheel ride On Laser Screed, it is mainly used in large area concrete construction, such as large workshop, airport, the plaza and so on.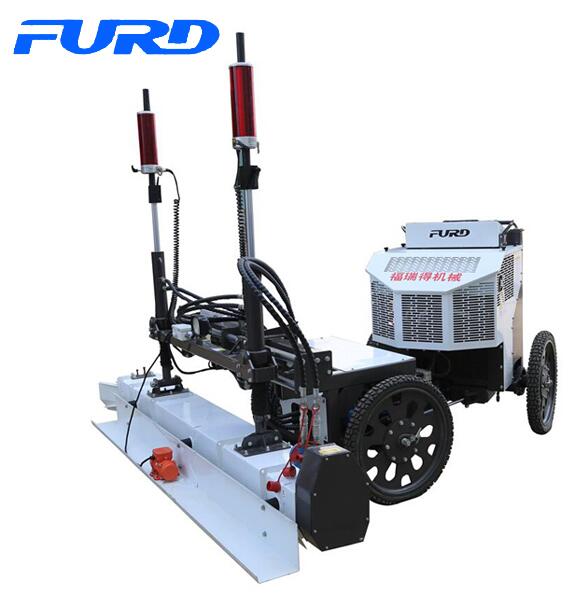 FURD ride on four wheel Laser Screed:
-Used high accuracy laser device, close loop control technology and precision integrated hydraulic system, and microcomputer automatic control.
-The flat and dual slope can be fully automatic controlled by the transmitter. For the complex floor which has high requirement for drainage, the 3-D floor processing system can be used.
-Steering, forward and reverse of the machine are all controlled by the integrated handles. Operation buttons and controller which are located on the one side of th seat, is user-friendly.
Four Wheel Ride On Laser Screed
Four Wheel Tide On Laser Screed,Four Wheel Ride On Concrete Laser Screed,Ride On Type Concrete Laser Screed,Cement Floor Leveling Machine
Jining Furuide Machinery Manufacturing Co., Ltd. , https://www.vibratoryroller.nl