"Double 11" has now become a nationwide shopping carnival. Taobao, JD.com and other large e-commerce platforms are crossing the sea in the Eight Immortals. They display their supernatural powers and produce various attractive incentives to attract users. Win more buyers. Our truck laps are not idle, and major auto and component manufacturers have also launched preferential policies to generate benefits for users. FAW Xichai is the most direct, most affordable, and most lavishly known to me. There is no price reduction promotion. Did not buy a send N, double 11 on the same day, free delivery 11 Aowei 11L engine.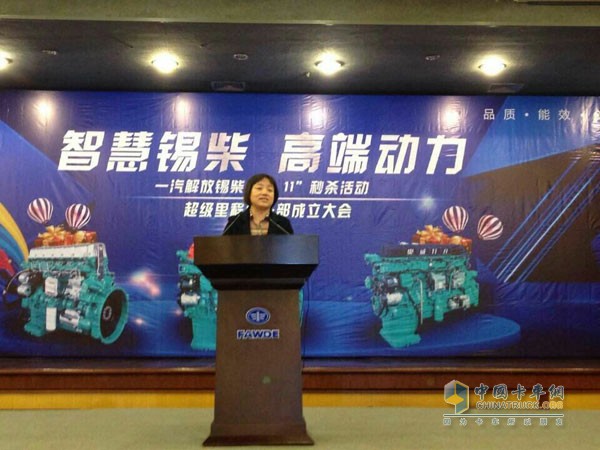 FAW Xichai Party Secretary Xu Xuefen
Xichai 3.11 "Double Eleventh" day Xichai Aowei 11L engine sent 11 sets of free
The Xichai Aowei 11L engine can be said to be the star product of domestic heavy-duty power. According to the reporter of the China Truck Network, by 2014, Xichai Aowei engine sales have exceeded 600,000 units, 11L machine won the market sales for 3 consecutive years Champions, occupy a high market share. As the 11L machines generally match the high-end heavy-duty vehicles of FAW Liberation, its market price is also more than 100,000 yuan, and the price of 11 engines is more than 1 million. It is definitely a huge gift for users, considering tin. The quality of the diesel engine is high, and some users may not even use it even if it is grabbed. FAW Xichai stated that in addition to the choice of the engine, the user can also redeem an equal amount of repair and maintenance offsets. Users of heavy-duty engines pay great attention to the engine. The maintenance of this kind of maintenance and repair of the use of a roll is more convenient and practical.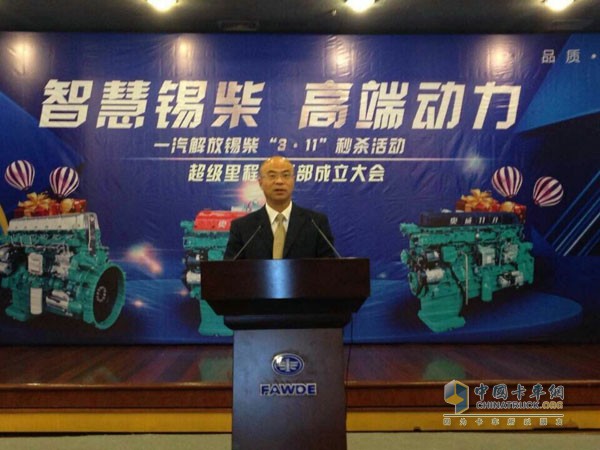 FAW Xiehai Deputy Director Xu Haigen
The donation of the 11 engines was carried out on the "Smart Wise Diesel APP". The concept of "Internet +" has now become a hot topic and will also be a direction for future development. "Smart Wise Diesel APP" is FAW. Xichai leverages on the concept of "Internet+" to provide a service and interactive platform for Xichai engine users. It can greatly improve the service quality and provide a platform for manufacturers and users to communicate with each other. Since the on-line on September 26th, "Wisdom Xichai APP" has won the support of a large number of users with its advantages of simple operation, convenient use, and complete functions. The download volume has now reached more than 30,000, and users are very satisfied with the Xichai APP. Once told the reporter of the China Truck Network: "Xichai APP can help them to deal with problems faster, and they will often get some maintenance coupons. It is very good." In the first few seconds of the event, Xichai Aowei The 11L engine was "smashed" on "user interaction" on the "Smart Witchwood APP." This event is not only a way to give back to users, but also an improvement in the influence of the "Smart Wisewood APP" among users, attracting more effective use of users, and promoting the development of new media actively promoted by FAW Xichai. Great help.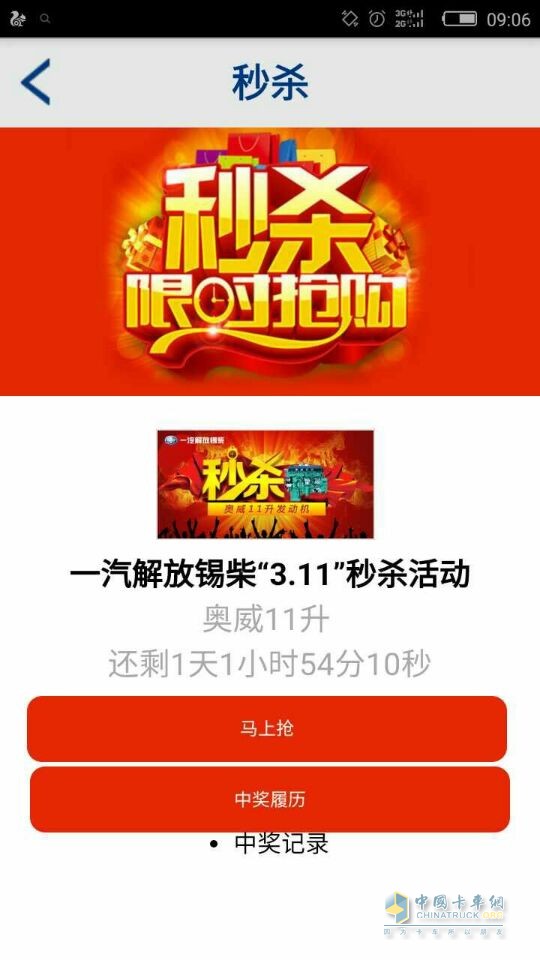 FAW Jiefang Xichai activities
Average no major repair distance of 1.1 million kilometers FAW Xichai Super Mileage Club was established
In 2014, we witnessed an industry myth that 13 Xichai Aowei engines reached two million kilometers and five major repairs under harsh conditions in Xinjiang. Nowadays, the myth is further amplified. On the day of "Double 11", FAW Xichai throws a blockbuster, "Super Mileage Club was established." The first batch of 55 club members has an average engine mileage of 1.1 million. Kilometers, of which the highest mileage reached more than 2.21 million kilometers, is still in normal driving, constantly refreshing records. Xu Xuefen, party secretary of Xichai, said: "The quality of Xichai Aowei Engine has always been at the leading level in China. Through years of efforts, Xichai's latest reliability index, the 12MIS failure rate is 256.7, has reached the international advanced level, B10 The longevity is far more than similar competing products. The reason why Xichai dares to be a super-mileage club is because Xichai has this strength and also has this confidence."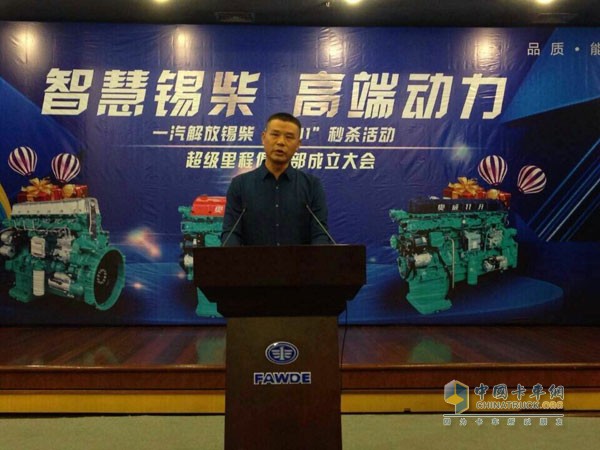 FAW Xichai Super Mile Club representative opened
According to the China Truck Network, the Xichai Super Miles Club adopts a membership system to implement a one-car one-card system. Xichai will deliver the trucks equipped with Aowei Engine, especially the latest technical information, usage information, and training service information, to the club at the first time. Members in the club will also enjoy multiple rights, such as free medical examination of members using the engine each year; on the member's birthday, the first time to provide a certain number of free accessories, all Xichai's activities will also receive priority invitations, etc. At the same time, it will also actively absorb the requirements of the majority of members to the work, and constantly improve the level of product development, manufacturing, and provide users with better services. This is the first super-mile club in the industry, which also blew the assembly number of Xichai's quality testimony.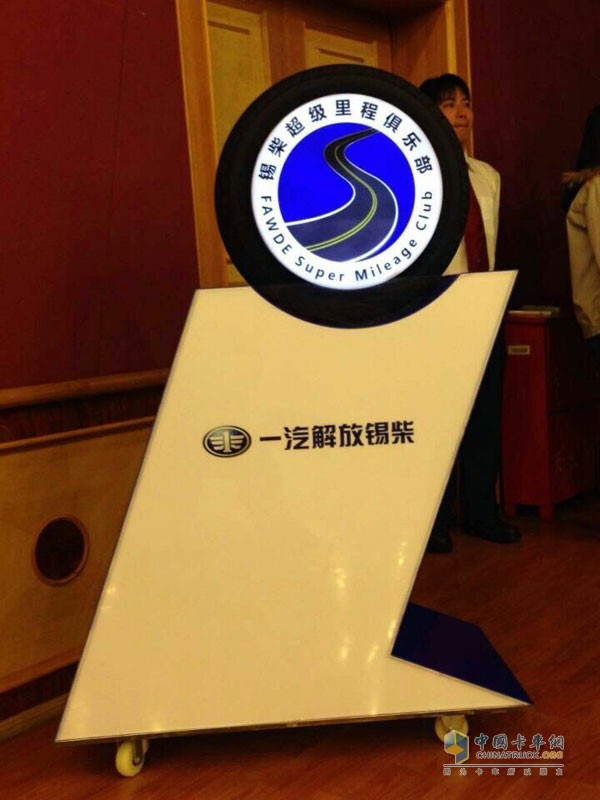 Xichai Super Club established
Xichai Aowei 11L Free Delivery, Smart Xichai APP continues to promote, the establishment of a million kilometers super mileage club, in this "double 11", FAW Xichai let me see a real "dedication to the user's double 11" , A "double 11" that accelerates the improvement of service quality while improving one's own quality, an "absolute double" with absolute power to show and witness the legend.
Road rollers belong to the category of road equipment in Construction Machinery and are widely used for compaction operations of large-scale engineering projects such as high-grade highways, railways, airport runways, dams, stadiums, etc., and can be used for rolling sand, semi-viscous and sticky soils. Subgrade stabilized soil and asphalt concrete pavement.
It is divided into two types: steel wheel type and tire type.It also can be divided into hand-push type road roller and ride on road roller.There are also have single-axis single drum road roller, double-axis double drum road roller, double-axle three drum road roller and three-axle three drum and so on.
The main technical parameters of the road roller are the machine weight and line pressure. The range of weights of various steel road roller is approximately:Single Drum Road Roller weight most are less than 1 ton,two-drum road roller 2 to 13 tons, three-drum road roller 1 to 15 tons, according to the need to pressurize the heavy 1 to 3 tons, three-axis three-wheel roller 13 to 14 tons, after the pressure is 18 to 19 tons.
Specification
Wheel type:single drum road roller,double drum road roller,three drum road roller
Working type:hand push road roller,ride on road roller
Weight:0.15t-19t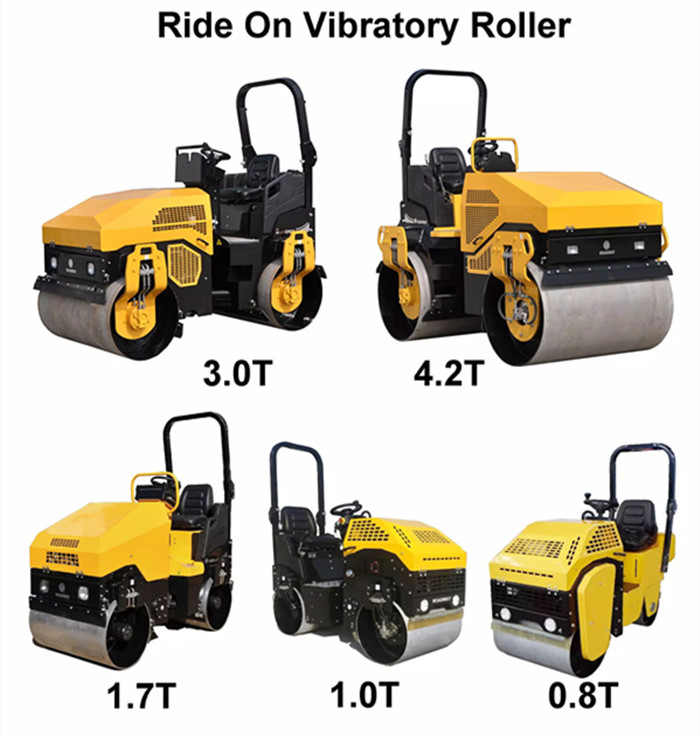 sem512,sem518,sem520,sem522,Road Roller,Vibratory Road Roller,New Road Roller,Hydraulic Vibratory Road Roller
SHANDONG HENGWANG GROUP , https://www.hwmac.com