When the China Truck Network reporter asked Yang Xiaodong, the general manager of
Xi'an Cummins
Engine Co., Ltd., to summarize what keywords he used in 2016, he gave "Change and Innovation." His response to 2017 development is still " Innovation."
At the beginning of his tenure in 2015, Yang Xiaodong put forward the idea of ​​creating "three fires" for quality companies: quality, users, and partners. In the more than one year after taking office, how did Yang Xiaodong use these three fires to make changes and innovations?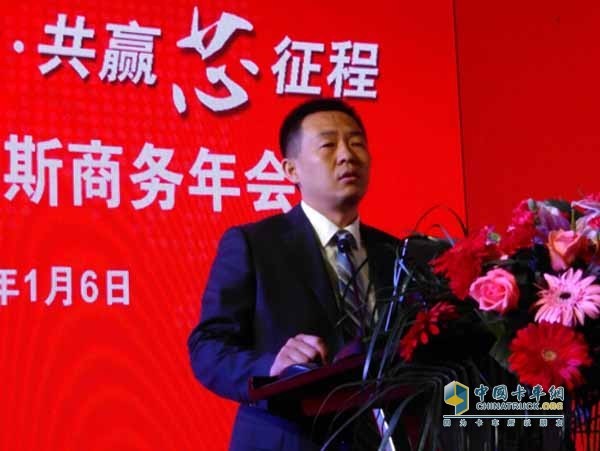 Yang Xiaodong, general manager of Xi'an Cummins Engine Co., Ltd.
Focusing not only on product quality
Xi'an Cummins has always regarded quality as the core of the company's development. However, in Xiaodong Yang's view, quality refers not only to products, but also includes many connotations. "The meaning of quality is not only the quality of the product, but also the quality of service, marketing quality and operational quality."
Yang Xiaodong told the China Truck Network reporter that product quality is a constant theme. In the process of enhancing product quality, companies also change and innovate every link that is closely related to products and users, so that users have good purchase and use. Experience.
It is reported that in 2016, Xi'an Cummins upgraded its operations, introduced talents, and used the Internet and big data to build high-quality engines that meet the needs of users in the market segmentation and take initiative services to meet the deeper needs of customers. "In 2017, we are still unwavering in our quality. We only expand the scope of quality." It seems that simple changes will bring real peace of mind and peace of mind to users.
Xi'an Cummins not only cultivated internal strength, but also made changes in cooperation with its partners. From a single level to a three-dimensional transformation, Xi'an Cummins has also carried out multi-level and multi-platform cooperation with Shaanxi Auto. In the future, opportunities will come.
What innovation needs is landing
In the process of change, innovative practices accompany each other. So we saw Xi'an Cummins's solemn release of the SC-Cloud platform at the 2017 Annual Conference.
It is not uncommon for big data software similar to the SC-Cloud platform. Why is Xi'an Cummins, as a latecomer, still valuing it? "We are not launching this platform to focus on late-advantage, but on landing. How do we do this? The system is truly applied to users and provides users with effective and active services. This is our purpose. "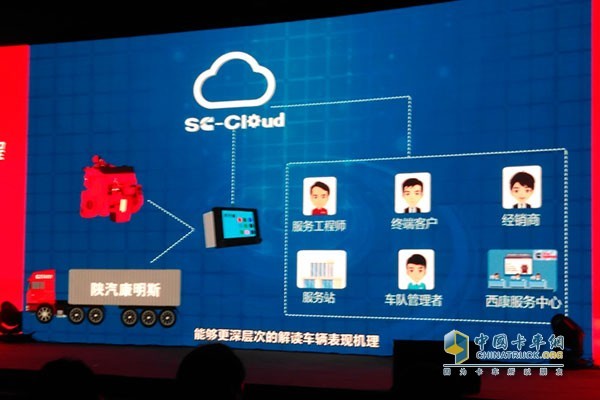 SC-Cloud platform released
According to the China Truck Network reporter, the SC-Cloud platform can realize real-time monitoring of vehicles, comprehensive analysis of engine data, line management, driving behavior management, operation management, and active services, in order to achieve intelligent fleet management and enhance operational value.
What Yang Xiaodong values ​​more is that when a customer has a problem, can the company use the SC-Cloud platform to quickly match the nearest service team with outbound service capabilities. This is not one person can do, but to coordinate the resources on the entire chain, in order to truly achieve effective and active services, which is the user's most valued and most difficult.
As Yang Xiaodong put it, the internet and big data let us see the importance of data analysis. However, not all data can be truly used. This is one of the reasons why Xi'an Cummins paid attention to the SC-Cloud platform. It is also one of the measures for Xi'an Cummins to truly land.
Mining subdivision areas have hit the road
No pain no gain. Through the innovation of quality, Xi'an Cummins has made continuous breakthroughs in the subdivision field.
"In 2016, we have made breakthroughs in the areas of transportation and express delivery. The coal transportation sector has also gradually penetrated the traditional strong regions of Shandong and Hebei, and has achieved customer trust!" The reason why they can quickly enter these competitive In the market, the high quality of Xi'an Cummins products was indispensable.
As we all know, the field of express delivery to the vehicle's attendance and reliability must be very high requirements, resulting in the timeliness is the most valued by customers, and Xi'an Cummins ISM11 European and American descent and the company's pursuit of high quality, making Shaan SteamCleans vehicle products have been widely recognized.
Even the coal fields that are more sensitive to car prices are shifting their attention to the value of the price to the entire life cycle. This happens to give the development of Xi'an Cummins. Under the comprehensive bulwark of fuel economy, reliability and low failure rate, Xi'an Cummins is accepted by more and more users.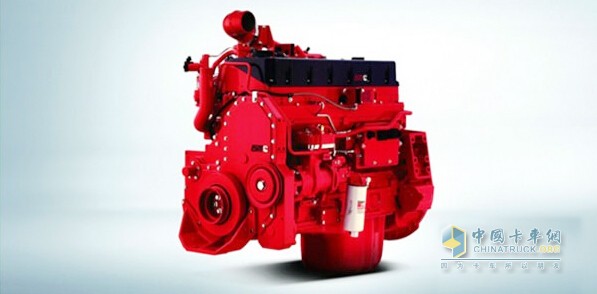 Xi'an Cummins ISM11L engine
Of course, Xi'an Cummins does not stop there. In 2017, in addition to the well-regarded logistics and transportation industry, cold chain transportation with fresh and food as its object of transport is on the rise, becoming a new breakthrough for Xi'an Cummins next year.
"Fresh and food products are rather special. Once a transport vehicle fails, it will lose its significance for preservation. The requirements for the reliability of transport vehicles are self-evident. This is precisely our advantage. Next year we will deepen our understanding of these segments. Excavate, targeted penetration and recommend our products."
To achieve a win-win situation
Through the dialogue with Yang Xiaodong, China Truck Network deeply feels that the company is very firm and persistent in every step of future development, and has a clear understanding of the future.
When many truck companies started to own their own engine plants, many people think that the future of engine companies will be difficult, Yang Xiaodong does not think so.
In Yang Xiaodong's view, despite competition among truck companies, there will be factors that "have the engine to win the world," and all-encompassing multi-coverage engine production models will not be the optimal model for truck companies. From a cost and benefit perspective, Complementing the products of an independent engine is the real development of the king, and Xi'an Cummins will be the winner of the "most points".
"For the future, Xi'an Cummins has unlimited room for development. We will continue to make changes and innovations in our products and services so that our customers can truly realize their loyalty and satisfaction. We believe that there is a good reputation for the growth of the market and the development of enterprises. It will also enter a virtuous cycle and I am confident in development."
Applying Yang Xiaodong's words in an interview: For Xi'an Cummins, it is now the year of challenge and the year of adjustment. Xi'an Cummins is well-prepared for the brightest future.
Medical Instruments Stamping Moulds refer to to make the products of stainless Steel Dental Autoclave Sterilizer, stainless steel surgical tray, dental medical dish, lab instrument tools, dressing jars and so on, which are designed for the hospital, clinic, lab, etc. Basically for sterilizing of surgical, dental instruments, glassware, culture medium and biological dressing, etc.
Stainless Steel Dental Autoclave Sterilizer Technical Specifications:
High quality SUS304 stainless steel
Overpressure auto-discharging at 0.145-0.165Mpa
The highest working temperature: 126'c-129'c

Dual scale numerical pressure gage indicate temperature and pressure

Operating easy, security and reliable

Dual heating system of coal or gas and electric

Dimension of sterilizing chamber: dia280*h243/383mm
Stainless Steel Dental Autoclave Sterilizer Stamping Mould Processing:
CNC: 4 PCS
WEDM: 3 PCS
WEDM-HS: 2PCS
EDM: 4 PCS
Radial Drill: 6 PCS
Sawing machine: 2 PCS
Griding machine: 5 PCS
Milling machine: 4 PCS
Bending drill: 5 PCS
Lathe: 2PCS
Tapping center: 1 PCS
Plate shears: 2 PCS
Punch: 3 PCS
Hydraulic machine: 10 PCS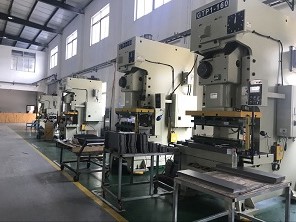 Blanking stainless steel metal sheet in a certain shape as per product dimension, then drawing the stainless steel metal sheet to the requested shape, annealing process must be applied during this process, then sizing die must be used to keep it in good shape, shearing stainless steel dental autoclave sterilizer product, punching holes requested on the drawings and welding process is also used, the last procudure is doing surface treatment for stainless steel dental autoclave sterilizer product. Surface treatment is including polishing processing and electrolytic process etc. as per your technical requirements.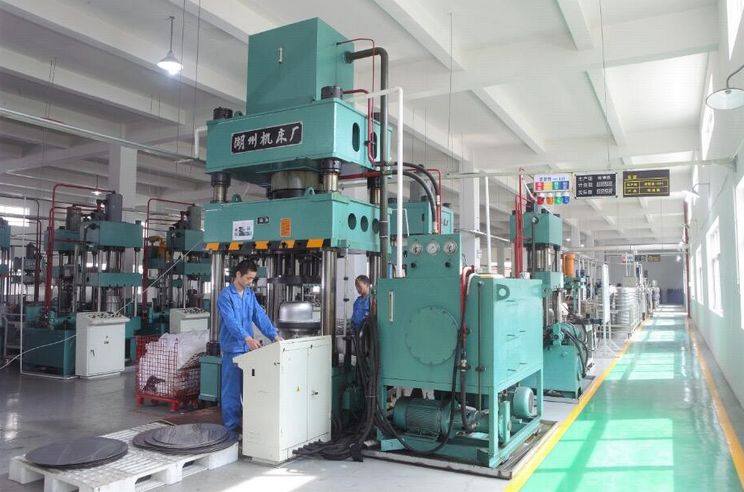 FAQ:
Q1: Does Stainless Steel Dental Autoclave Sterilizer support customization?
A1: Yes, we welcome you to order customized Stainless Steel Dental Autoclave Sterilizer, please send us with your drawings ( 2D or 3D ).
Q2: How do you ship the products?
A2: As per initial quotation discussed whether by FOB incoterms or CIF incoterms, by air or by sea according to your requirements.
Q3: What is the warranty for the product?
A3: Normally 2 years is our warranty, if you request more, we may discuss it together.
Medical Instruments Stamping Moulds
Medical Instruments Stamping Moulds,Stainless Steel Dressing Jar,Stainless Steel Medicine Bowl,Stainless Steel Medical Lotion Bowl
Zhejiang Ceeto Molding Technology Co.,Ltd. , https://www.ceetomold.com