Xiaobian will take stock of your big events in the lithium industry in October!
Upstream material company:
1. Luoyang Molybdenum Brazil's bismuth phosphorus project has been completed
On October 10, Luoyang Molybdenum announced that the company's acquisition of Anglo American's high quality 铌 (AANB) and phosphate (AAFB) projects in Brazil has been completed. The delivery of the Brazilian bismuth phosphorus project is completed, marking the Luyang Molybdenum Industry 27 billion Nearly half of the overseas M&A transactions have been completed, and the international mining giant has taken another step.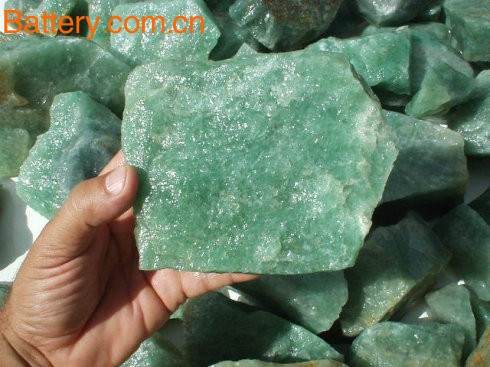 2. Tianqi Lithium wants to acquire Chilean SQM equity at a premium
On October 12, Tianqi Lithium announced that it plans to spend US$209 million to purchase a lithium salt producer in Chile, which is called SCP, and holds 5,516,800 shares of B-shares issued by SQM. It accounts for 4.58% of the total number of its Class B shares, accounting for approximately 2.10% of the total number of shares outstanding.
This is not the whole of the Tianqi lithium industry plan. At the same time as the purchase of equity, Tianqi Lithium also locked the remaining SQM Class B shares held by SCP by purchasing options. In addition, the company has approached the acquisition of another Pampa shareholder holding an SQM stake.
If the bid is successful, plus the acquisition and options, Tianqi Lithium is expected to acquire 32.2% of SQM and become its largest shareholder. SQM is one of the world's three largest lithium giants, with lithium salt production ranking first in the world.
3. Huayou Cobalt: a wholly-owned subsidiary invests 100 million in layout of ternary precursors
Huayou Cobalt announced on October 18 that its wholly-owned subsidiary, Zhangzhou Huayou Cobalt New Materials Co., Ltd. and Zhejiang Qianbubu Fund Management Co., Ltd. and other investment partnerships, intend to jointly establish Zhangzhou Huahai New Energy Technology Industry Equity Investment Partnership . The project mainly builds a ternary precursor production line.
4. Enjie New Materials 2 billion South China Base Project settled in Zhuhai
On the morning of October 19, the Zhuhai Economic and Technological Development Zone Management Committee and Shanghai Enjie New Materials Technology Co., Ltd. signed an investment agreement for the lithium battery separator South China Base Project. The South China base of the world's largest lithium-ion diaphragm manufacturer, Enjie, settled in Gaolan Port, with a total investment of about 2 billion yuan to build a diaphragm production line and a coating production line.
5. Shanshan shares plans to build an electrolyte project of 501 million yuan
According to the announcement of Shanshan Co., Ltd. on October 20, due to the strategic investment and industrial development needs of Juhua Kailan, it is planned to build a vertically integrated industrial base with electrolyte and lithium salt as the core in Chenzhou. Shanshan shares invested about 510.38 million yuan in Juhua.
6. Salt Lake and BYD set up a new company to start construction of 30,000 tons of lithium carbonate project
Yanhu shares announced on the evening of October 21st that the company and BYD Co., Ltd. and Shenzhen Zhuoyucheng Investment Co., Ltd. intend to jointly invest in the establishment of a new company Qinghai Salt Lake BYD Resources Development Co., Ltd. After the establishment of the joint venture company, the construction of a 30,000-ton lithium carbonate project was started.
7. Victory Precision: 486 million acquisition of Suzhou Jieli Equity
Shengli Precision announced on the evening of October 23 that the company intends to invest RMB 485,875,500 to acquire a 33.77% stake in the holding subsidiary Suzhou Jieli. After the completion of the acquisition, the company will hold an 84.77% stake in Suzhou Jieli.
Midstream battery company
8. Huizhou Yiwei Lithium Energy invested 2 billion yuan to expand production scale
On October 9, the reporter learned that Huizhou Yiwei Lithium Energy Co., Ltd.'s new energy industrial park project has a total investment of 2 billion yuan. It will be completed in 2018. Upon completion, it will form an annual production capacity of about 350 million lithium-ion batteries .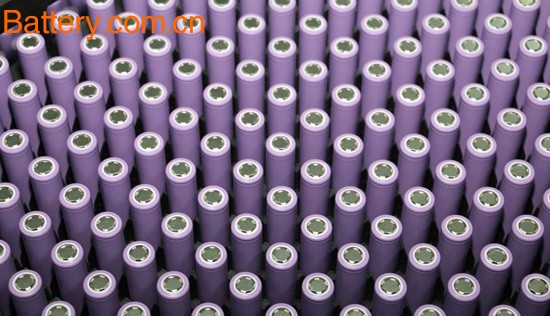 9. Shengyang shares plans to set up 1 billion investment funds to target two battery companies
Shengyang shares announced on the evening of October 11 that the company plans to establish Minsheng Tonghai-Shengyang New Energy Industry M&A Fund (Limited Partnership) in cooperation with Minsheng Tonghai Investment Fund Management (Beijing) Co., Ltd. and Minsheng Tonghai Investment Co., Ltd. Hangzhou, the total size of the fund is 1 billion yuan. The fund investment field is investment in new energy industry, investment in energy storage and related consulting services.
10. Yan Wei shares a joint venture of 100 million yuan to establish a lithium battery company
Wei Wei Co., Ltd. announced on October 12 that the company intends to jointly establish such as Weiwei Longneng Solid Energy Storage Technology Co., Ltd. with Shenzhen Guohao Star Solid State Lithium Battery Technology Co., Ltd. and Shenzhen Weiwei Longneng Solid Energy Storage Technology Co., Ltd.
The newly established company has a registered capital of 100 million yuan. The newly established company will be engaged in lithium ion batteries for consumer electronics, backup power lithium-ion batteries, power lithium-ion batteries, large-scale energy storage lithium-ion batteries, and lithium-ion battery production equipment. Technology development and sales; R&D, sales and leasing of lithium-ion battery components and systems; operating import and export business.
11. Guoxuan High-Tech issued four additional capital increase announcements over 400 million plus lithium batteries
On October 12, Guoxuan High-Tech issued four capital increase announcements, saying that it plans to increase capital by Hefei Guoxuan with its own funds of 10,675.331 million yuan. At the same time, Hefei Guoxuan plans to increase its investment in Qingdao Guoxuan, Nanjing Guoxuan and Suzhou Guoxuan by 100 million yuan each.
12. BAK Battery will receive another 900 million financing support capacity to increase production capacity this year or 2.5GWh
On October 28th, Shenzhen BAK Power Battery Co., Ltd. announced that it has completed the financing of 900 million yuan. In combination with the financing of RMB 800 million from Changxin Technology in the first quarter, Bicker Battery completed the financing plan ahead of schedule. This year's financing amount of BAK Battery has played a strong supporting role in improving capacity supply and technology R&D strength. It is expected that this year's production capacity will reach 2.5GWh.
13. Daming City: investing 500 million into the new energy field of lithium battery
Daming City announced on the evening of October 12 that the company's wholly-owned subsidiary, Shenzhen Mingcheng Jinkong (Group) Co., Ltd. (referred to as "Mingcheng Jinkong Group"), plans to set up a wholly-owned subsidiary of New Energy with its own funds, registered capital. RMB 500 million.
The famous city Jinkong Group invested in the establishment of a wholly-owned subsidiary of new energy, and quickly cut into the integration of lithium-ion battery-based power batteries, energy storage batteries and upstream and downstream industry chain business, research and development, design and sales of new energy vehicles. Carry out related business.
Downstream car company
14. Jinma shares plans to purchase and purchase Zhongtai Automobile for 11.6 billion
Jinma shares disclosed the announcement on the evening of October 11th, stating that the company intends to purchase a total of RMB 11.6 billion to purchase 100% equity of Zhongtai Automobile, and plans to use the inquiry method to raise funds for non-public issuance of shares not exceeding RMB 2 billion. The company's shares will continue to be suspended.
The announcement shows that the counterparty of the transaction, Tieniu Group, as a compensation obligor promised that Zhongtai Automobile's audited net profit after deducting non-recurring gains and losses in 2016, 2017 and 2018 is not lower than RMB. 1.21 billion yuan, 1.41 billion yuan, and 1.61 billion yuan.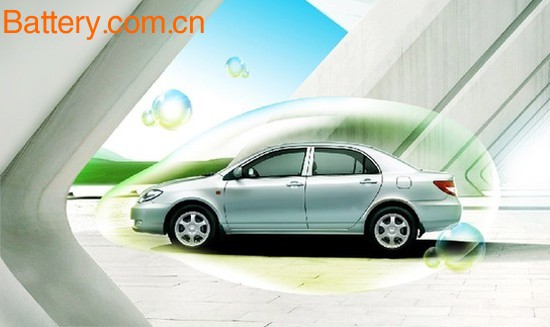 15. Waterma's 5 billion new energy vehicle project settled in Chenzhou, Hunan
On October 14, Shenzhen Waterma signed a formal investment contract with Suxian District, Chenzhou City, Hunan Province, which marked the official establishment of the Suxian Watmar New Energy Automobile Industry Innovation Alliance Industrial Park project in Suxian District, Chenzhou City, Hunan Province.
The project plans to invest 5 billion yuan and plans to use 800 mu of land. The first phase of the project will cover 300 mu of land, build a power battery and lithium battery equipment manufacturing plant, and set up a new energy vehicle operation company to produce new energy electric vehicles . It is estimated that after the completion of the project, the annual output value will reach 10 billion yuan and the tax revenue will be more than 500 million yuan.
16. Xiaokang shares heavy investment in three companies
Xiaokang shares announced on the evening of October 16 that the company and/or wholly-owned subsidiary SF Motors Inc intends to acquire 100% equity of AC Propulsion Inc, 100% equity of Hong Kong e.motor Coporation Limited and 100% of Beijing Yima Pioneer Automotive Technology Co., Ltd. Equity, and all related companies and entities, trademarks, patents and other intangible assets related to the new energy vehicle business such as electric drive systems, control systems, and battery systems.
The company with the proposed equity transfer is expected to have a total valuation of US$95 million and will adopt a cash acquisition method. The parties signed the Letter of Intent for Equity Transfer on October 15, 2016.
17. Yuda Technology 500 million yuan set up Xinda New Energy Automobile Company
The company announced on October 21 that the company invested RMB 500,000 in its own capital as a registered capital to invest in the establishment of the new energy vehicle R&D Co., Ltd.
Yida Technology said that the establishment of Yida New Energy Automobile R&D Co., Ltd. will help to enhance the research and development strength of the company's team in related technologies, and reflect the company's development concept of technology-led industrial upgrading, which is of strategic significance to the company's long-term development.
This Soya Meat Equipment is used for make soya meat,its looks and tastes like real meat and with high proteion and low fat,its very health for people.
Soybean Meat Processing Equipment
Soya Chunks Making Machine,Soybean Meat Processing Equipmen,Soya Nuggets Production Line,Beyond Meat Production Line
Jinan RuiHan Trading Company Limited , https://www.ruihangroup.com