On July 12, 2015, the launching ceremony of Linglong Tire 2015 China Truck Open was held in Beijing. Yu Lingfa, deputy general manager of Linglong Tire, attended the signing ceremony. This event is the only truck race in China listed in the annual national sports competition plan.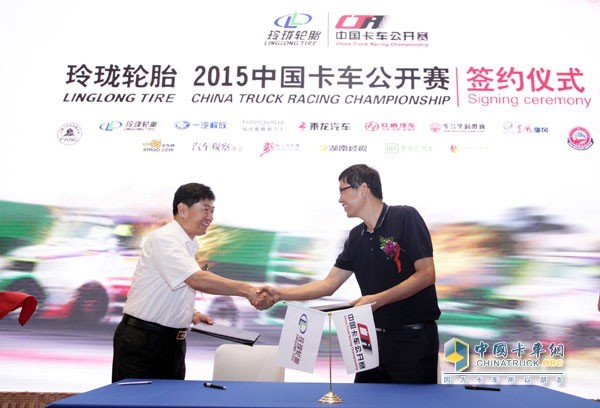 Shandong Linglong Tire Signs Ceremony with China Truck Open
The 2015 China Truck Open exquisite tires were joined by the name of the main crown merchant. The fleets of FAW Jiefang , Futian Daimler , Liuqi Longlong, Hongyan Auto, and Vehicle Watch Magazine, John Dragon Media, Hunan Jing Many excellent companies and media, such as Vision and Love Fantastic Art, will also help each other. Among them, Hunan Vision will be the exclusive provincial-level terrestrial channel television production partner, and will carry the national 9+2 television combination alliance to track and report the entire open competition.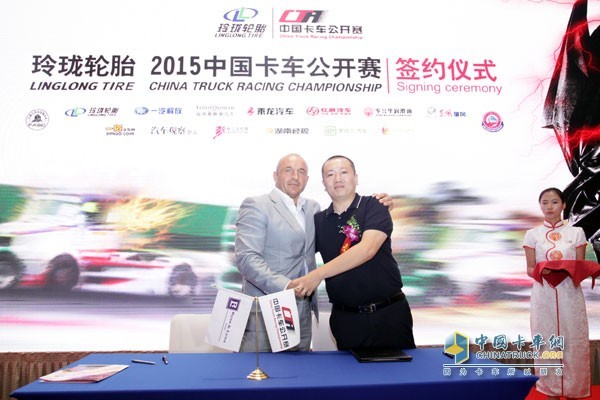 The China Truck Open and the chairman of Ryss&lynx.LLC and the founder of Buggyra Martin signed a strategic cooperation agreement
Yu Hongfa, deputy general manager of Linglong Tire, said that during the sponsorship of the China Truck Open, Linglong Tire will use this platform to adhere to the project construction as a leader, brand, management for the two wings, the technology innovation as the engine of enterprise development, the stadium As the cornerstone to the market, with excellent product quality and characteristic services, we win the trust of the market and users and build the reputation and reputation of the exquisite tire brand. At the same time, Exquisite hopes to use this platform to promote mutual exchange and learning among car manufacturers, promote enterprise technology improvement and brand development, and ultimately achieve common progress of domestic trucks, and help the Chinese truck movement to a new stage!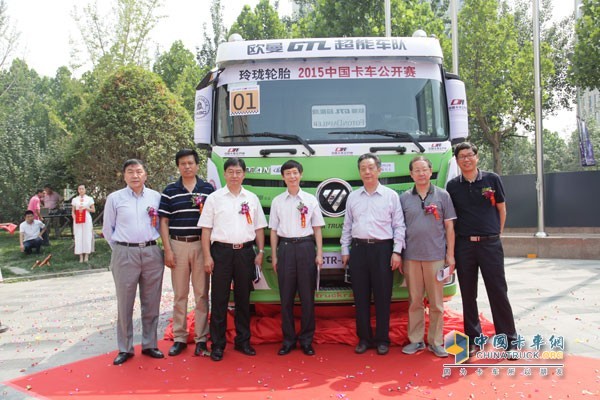 Leaders Unveil New Car for Exquisite Tire's 2015 China Truck Open
Previously, Linglong Tire has sponsored the National Super Truck Contest for many years and has formed a deep relationship with the competition. This year, for the first time, Linglong Tire made its debut as the main title sponsor. It will join all stages of the latter stage of the competition to serve the competition and meet new challenges with the Chinese truck. It is worth mentioning that the Futian Auman participating in this competition, the tires are the exquisite LLF06 tires, and its excellent performance is believed to stand the test of the professional arena.
Laser Marking Machine,Fiber Laser Marking Machine,Portable Laser Marking Machine,Automatic Laser Marking Machine
Shenzhen You Kong Laser Technology Co., Ltd , https://www.youkonglaser.com