It is reported that the British power system provider Rolls-Royce has signed an agreement with the Swedish ferry company Stena Line AB to jointly develop the first ship intelligent sensing system.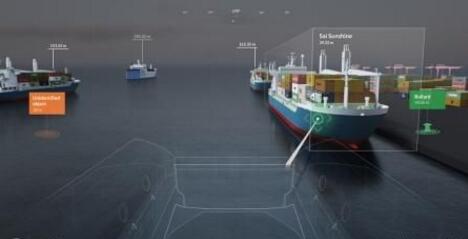 According to Luo Luo, the IntelliSense system will combine the data from various sensors and the information of existing shipboard systems, such as Automatic Identification System (AIS) and radar, to provide better crew for the fusion analysis of the data. The perception of the surrounding environment of the ship is to make the operation and operation of the ship easier, safer and more efficient. Data from other sources, including global databases, will also play a role.
Asbjørn Skaro, head of the Digital Systems Division at Rolls-Royce, said: "For the past time, we have been exploring and testing how to effectively and economically combine sensor technology. Such tests enable us to see how sensor technology fits perfectly into merchant ships and The crew's needs and help us develop products that will benefit merchant ships and crew."
Stena Teknik Technical Director Harry Robertsson said: "This test and product development project is also an important part of the further development of remote automatic unmanned vessels, so as to achieve the goal of owning a commercial unmanned ship by 2020.
Stena Teknik is constantly developing in the field of maritime technology. This project gives us the opportunity to explore how to combine the new technology with the original system on board to better understand the environment around the ship in a way that is easier to use and easier to operate. This will provide the crew with a more powerful decision support tool to enhance ship safety. "
It is understood that the collaboratively developed IntelliSense system is based on the experience of global R&D work and will benefit from Rolls-Royce's extensive experience in the Advanced Unmanned Ship Application Development Program (AAWA) project.
The AAWA project began in June 2015 and is funded by the National Technical Agency of Finland (TEKES). On the Stella, the 65-meter long ferry of the Finferries, Rolls-Royce has carried out a series of sensor array tests under various operating environments and climatic conditions. The "Stella" sails on the Archipelago coast off the southwest coast of Finland, between Korpo and Houtskär.
Rolls-Royce expects IntelliSense technology to be able to get concept approvals and put into commercial production later this year.
Maximum Load: 500-5000kg
One primary use of the electric belt hoist is in applications that have special hygiene and safety requirements, such as in food industry, chemical industry, and precision machining industry, chemical industry, and precision machining industry.
Features
High-strength hoisting belt allows easy and quick belt replacement while presenting high safety factors.
Enhanced safety features against side pulling and twisting effects during lifting movement.
Hoisting and control features complying with IEC 34.1/IEC 34.2,IP 55
Fully enclosed reduction gear delivers high precision.
Adjustable upper and lower position limit switches
Compact design takes up little space.
Truly vertical lifting motion without deviation to the side.
Electric Belt Hoist
Electric Belt Hoist,Boat Hoist,Chain Hoist For Crane,Electric Wire Hoists
Eurocrane (China) Co., Ltd. , https://www.eurocranegroup.com