"China's geographical, climatic, economic and other differences have spawned a multi-level automobile market." Zhang Tianren, deputy of the National People's Congress and chairman of Tianneng Group, made recommendations at the two national conferences this year, hoping that the country will include micro-electric vehicles in China's road transportation planning. Among them, accelerate the development of micro-electric vehicles to adapt to diversified consumer demand and accelerate the cultivation of new growth points in consumption.
Zhang Tianren believes that for the vast rural and small towns, micro electric vehicles have the advantages of low purchase and maintenance costs, simple fuel acquisition, convenient and efficient use, and energy saving and environmental protection.
He said that in recent years, some third- and fourth-tier cities and urban-rural junctions in Shandong, Jiangsu, Hebei, Zhejiang and other provinces have quietly launched miniature electric vehicles that are very similar to the US "neighborhood cars". Their consumer groups include office workers and retirement. Personnel, vendors, villagers, etc., are mainly used for daily small-scale activities such as commuting, picking up children, going to the streets to buy food, and going to the city.
In addition, in large and medium-sized cities, micro-electric vehicles are used as a type of short-distance transportation, and there is also a small demand in the market segments where traditional fuel vehicles have not yet entered. Such as the elderly and disabled people, the last mile of logistics, as well as environmental and postal vehicles and municipal and official vehicles.
Zhang Tianren quoted statistics from Shandong Province as saying that in 2013, the province's micro electric vehicle production exceeded 121,000 units, and in the first half of 2014, 82,000 units were sold, an increase of 56.1% year-on-year. There are still tens of thousands of units exported to the United States and some EU countries. Some experts estimate that there will be a rigid demand for 150 million miniature electric vehicles in villages and towns nationwide in the next 5 to 10 years.
"However, there are still many difficulties in the development of China's micro-electric vehicles." Zhang Tianren said that although some local governments have formulated relevant policies and regulations for micro-electric vehicles, they are difficult to implement effectively because they are not uniform, mandatory and binding. At present, it is not necessary to clarify the attributes of micro electric vehicles from the national level and clarify their status in China's transportation system, including product standards, market access, road rights management, vehicle registration, license management, driver's license and insurance. .
Zhang Tianren believes that due to the lack of national compulsory standards, the products are mixed. Some products have problems such as poor configuration, rough manufacturing process, and poor safety. At present, the mini electric vehicles are not included in the statutory transportation, and they are not included in the management of the Vehicle Manufacturing Enterprises and Products Announcement of the Ministry of Industry and Information Technology. Under the tacit approval of the local government, a large number of production enterprises sell in the name of "electric sightseeing car", "old scooter", "electric bicycle", etc., causing safety hazards on the road, becoming a problem in the industry and traffic management.
Zhang Tianren said that at present, the United States, Europe, Japan and other developed countries have adjusted the management system in a timely manner in response to the demand for short-distance mobility, and have formulated corresponding regulations to meet the demand for micro-electric vehicles. In the late 1990s, many modified golf carts in the United States appeared in some elderly communities, and micro-electric vehicles that should have been in closed communities began to take the road. Up to now, 46 states have allowed micro electric vehicles to travel on highways with a speed limit of 35 mph. The EU gives road rights and supervision on four-wheeled motorcycles, and adopts the same incentives for new electric vehicles as for new electric vehicles. Japan has formulated a plan for the popularization of ultra-small vehicles, issued a temporary certification system that allows roads to travel, and relaxed some of the standard requirements to address the aging of the population and promote the construction of low-carbon cities.
Zhang Tianren said that China's micro-electric vehicles are developed by demand-oriented and market-driven outside the government's plan. Therefore, it is recommended that the state appropriately liberalize the policy and implement the management principle of "strict product access and enterprise accessibility", encourage and support the development of new energy electric vehicles with multiple battery routes and different battery combinations, and actively develop for the common people. Affordable miniature electric vehicles.
Zhang Tianren proposed in the proposal, according to the actual situation of China and market demand, clear product definition, including pure electric drive, vehicle profile size, curb quality, maximum speed, acceleration performance and driving range, etc., to ensure the minimum configuration of safety In particular, the collision safety requirements are introduced into the standard system. It is recommended that the state incorporate micro-electric vehicles into China's road traffic planning, include statutory means of transport, and standardize and administer micro-electric vehicles that meet the standards, and regulate and manage them under the unified national planning. The vehicles are allowed, prohibited or partially approved. Weigh the pros and cons according to their actual conditions, select some areas with good foundation and high enthusiasm, carry out pilot management of micro electric vehicles, and summarize and promote successful experiences and cases in time. And the revision of the regulations provides the most direct basis.
We started making this kind of manual lathe machine since 1955 as one of a leading state-owned companies, which is used for metal cutting or processing as traditional ways, and of great quality upon on more than 66 years experience.
It is with precision ground and hardened bed ways,and removable gap is provided for bigger diameter of workpiece.
Different specification or requirements could be customized based on demands.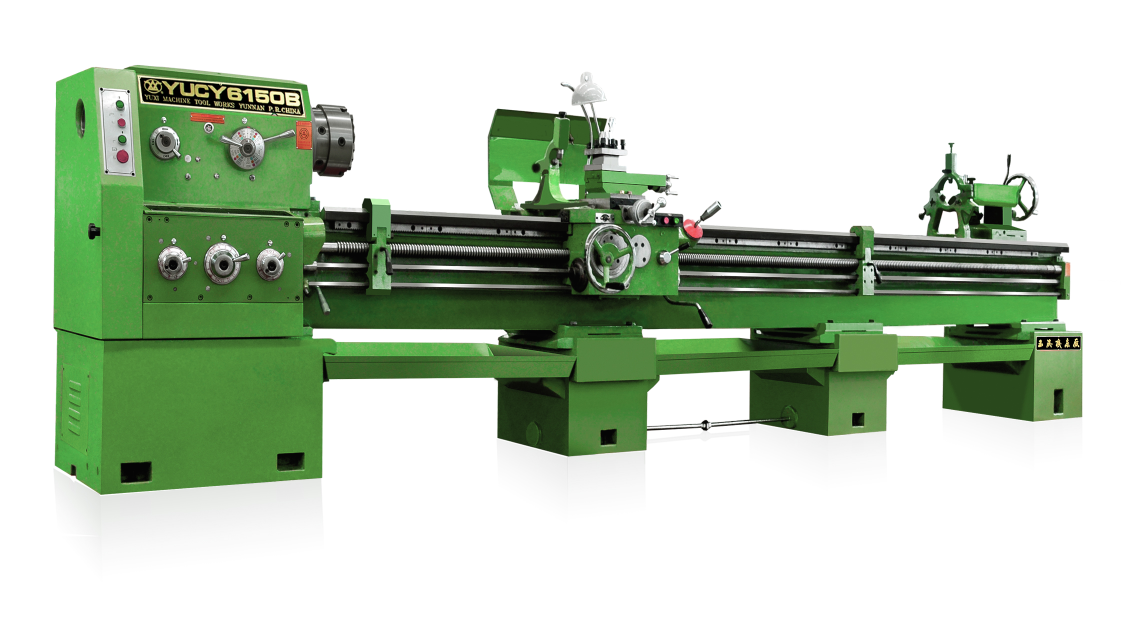 Center Lathe, Centre Lathe, Machine Tool, Lathe Machine, lathe machining
Yuxi JianFu Group Machine Tool Co., Ltd. , https://www.yucymachine.com