Raven Wang, director of the after-sale division of ArvinMeritor (China) Investment Co., Ltd., believes that the development of commercial vehicles in China has entered the "blowout" stage in recent years, and good service has always been the highlight of the development of the Meichi Axle in China. Meritor's Aftermarket Division is accelerating the layout of China's commercial vehicle aftermarket. The following is an interview with reporters.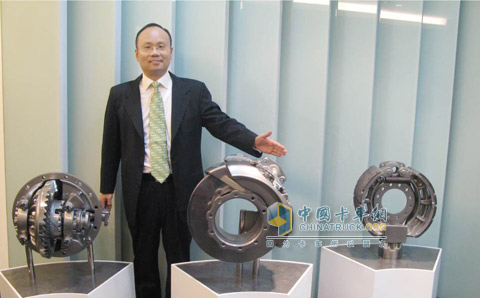 Arvin Meritor (China) Investment Co., Ltd. Director of Sales Aftermarket Wang Shangqian
Reporter: Please tell us about the global after-sales service of ArvinMeritor.
Wang Shangqian: Arvin Meritor is a 100-year-old world's top commercial axle supplier, providing transportation and industrial vehicle manufacturing companies with a wide range of integrated systems, modules and components, and related aftermarket product solutions. The company's business covers more than 100 countries and regions in the world, with a total of more than 13,000 employees.
After-sales service is an important part of ArvinMeritor's global business. It mainly sells aftermarket customers to commercial and industrial vehicles, including commercial trucks, trailers, buses and buses, and special vehicles, providing axles, brakes, and transmissions. Boxes, suspension systems, and other aftermarket spare parts solutions.
ArvinMeritor's after-sales business unit has annual global sales of approximately US$1 billion, more than 6,000 agency sales, and parts sales and service network on five continents. ArvinMerco's extensive after-sales products cover almost all types of aftermarket products that support the entire life cycle of commercial vehicles. It has seven major aftermarket sub-brands (MERITOR, EUCLID, GABRIEL, MERITOR WABCO, FRAS-LE, MASCOT, TRUCKTECHNIC). Widely serve customer applications in different regions of the world.
Reporter: Can you talk about the development of ArvinMeritor's after-sales business in China?
Wang Shangqian: ArvinMeritor's business in the Asia-Pacific region was initially focused on mature markets such as Australia, but with the emergence of emerging markets such as China and India, ArvinMeritor increased investment in these two countries in 2009. In order to better serve the growing needs of the emerging commercial vehicle market, we have established a dedicated after-sales business unit.
ArvinMeritor (China) Investment Co., Ltd.'s after-sales division is solely responsible for the product sales and market management of ArvinMeritor's many after-sales brands in China, and provides the most suitable for most high-end models for the aftermarket of commercial vehicle parts and components in China. , All kinds of drive system components with original quality, chassis components and suspension components of various parts and components products. Our business in China currently includes roads and non-roads:
1. In the field of roads, the Meichi Axle has grown rapidly in the passenger and truck market in China. The products are mainly used in domestic mainstream high-end passenger cars, public transport vehicles and some trucks and trailers. Especially in the first half of 2010, the newly introduced Meritor hybrid bridge products, taking into account the combination of local design with China, not only maintain the excellent quality of the axles, but also effectively reduce the production costs, cost-effectiveness is recognized by domestic customers, it is the market Look good. ArvinMeritor China Aftermarket Division has established a centralized distribution center through the continuous improvement of its after-sales distribution and service system, unified the after-sales product packaging logo, opened a free nationwide customer service hotline, strengthened the rapid supply of service spare parts, and launched a new service maintenance manual and Meritor sales. Product samples, a comprehensive upgrade of ArvinMeritor China's after-sales service and support system. These efforts we have taken have greatly strengthened the confidence of our customers in using the Meixi Axle and effectively supported the launch of a range of new products from Meritor to the Chinese market.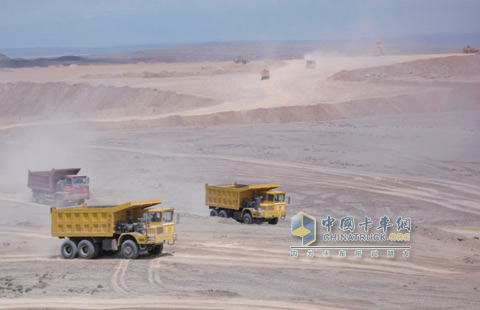 Assembled Arvin Meritor's Axle
2. In the non-road area, Xuzhou Meichi Axle is the preferred configuration of many famous domestic Construction Machinery and special vehicle manufacturers. It is widely used in truck cranes, all-terrain cranes, mining dump trucks, loaders, and backhoe loaders. , road rollers, graders, stable soil mixers, milling machines, oilfield machines, forklifts and other construction machinery and special vehicles. In early 2010, we reorganized the after-sales business unit of Xuzhou Meichi Axle Co., Ltd. to make its service responsibilities and post-sale spare parts sales duties more clear and focused. The newly-formed after-sales team has shown great vitality. In the coming year, the authorized service network of Meritor has been rapidly expanded and the after-sales distribution channels have been vigorously explored. It is an independent after-sales market for construction machinery and special vehicle OEM customers. Distributors, commercial construction fleets, service stations and end-users provided outstanding performance in the protection of the original aftermarket parts and service support provided by the Mei Chi. The customer satisfaction has been continuously improved, and the sales volume of aftermarket products has nearly doubled. The results are obvious to all.
ArvinMeritor's after-sales business unit is accelerating the layout of China's commercial vehicle aftermarket. In order to support the expansion of the accessory sales business, we are establishing a complete after-sales logistics and distribution system. At present, we will build a 2,000 square meter aftermarket spare parts warehouse in Xuzhou. At ArvinMeritor's new plant in Nanjing, we also plan to build a 3,500 square meter spare parts warehouse logistics center. The two newly-built after-sales operations centers will radiate across the country, providing timely distribution of after-sale accessories for Meritor's brands to users of Meritor Axle in the field of roads and non-roads. After the completion of the two central warehouses in Xuzhou and Nanjing respectively, it will greatly increase the stocking and inventory of ArvinMeritor's sub-brand aftermarket accessories, effectively increasing the timely delivery rate of orders and ultimately increasing customer satisfaction.

Parts storage and logistics center
Reporter: How do you see China's after-sales service market in the commercial vehicle industry?
Wang Shangqian: As part of China's auto industry, China's commercial vehicles have not been overrated in the development of "blowout" in recent years. In 2009, global commercial vehicle production dropped by 29% due to the economic crisis, while China's commercial vehicle growth exceeded 22%. The 2010 data has not yet come out, but it is believed that the production volume of medium and heavy trucks will easily exceed 1 million. In terms of production units, China has become the world's largest manufacturer of commercial vehicles, accounting for approximately 50% of global production. In the face of such rapid growth and huge market size and profit, the scale of the commercial automobile after-sales service and accessories market will continue to expand. The commercial vehicle market in China is still growing rapidly. The scale of its after-sales market is a very impressive one.
However, the development of China's commercial vehicle aftermarket is still immature and lacks the professionalism and completeness of the commercial vehicle spare parts market in developed countries. From the product point of view, there are original parts suppliers and other major manufacturers of after-sales market products coexist, but the quality of after-sales accessories products vary greatly, especially deputy parts, the price system is chaotic, a large number of counterfeit parts, cottages flooded the market The post-sale market lacks effective management. From the point of view of sales channels for after-sales accessories, the channel supply of parts and components products is still relatively fragmented and confusing. OES channels controlled by commercial vehicle OEMs compete fiercely with independent aftermarket marketing network (IAM), but most domestic IAMs do not have chain operations, lack brand influence, and their operational and service standards are not uniform. Overall, the current service capacity and component supply levels of China's commercial vehicle aftermarket are not commensurate with the size of China's largest commercial vehicle manufacturing country.
In the next 10 years, the independent after-sales market distribution network will be favored by original parts suppliers and will be able to develop rapidly. They will be with the 4S shop of the auto factory and its service distribution system covering the whole country, OES suppliers, sub-factory product suppliers, specialty stores, wholesalers, maintenance manufacturers, and countless roadside shops and retailers in Auto Parts City. Coexisting for a long period of time, the joint efforts in China's commercial vehicle aftermarket. I believe this huge market will have an integrated process. Based on the experience of mature markets in developed countries, combined with the status quo of China's commercial vehicle aftermarket, we can predict that the development trend of China's commercial vehicle aftermarket market will inevitably be the brand-led network management and chain resource integration, which is characterized by unified brand building. And service standards, networked logistics and distribution, one-stop service, quality and timely supply of spare parts.
Reporter: How do you see ArvinMeritor's sales service and spare parts sales model in China?
Wang Shangqian: Good service has always been a bright spot for the development of the Meixi Axle in China. As a multinational parts and components company, ArvinMeritor continuously strengthens its service competitiveness in the commercial vehicle market, enhances brand influence with excellent maintenance services, and drives sales of aftermarket products. This has become an important means for us to expand our market. For example, in the non-road sector, this model of combining after-sales product sales and maintenance services is more successful in actual work, and the effect is very good.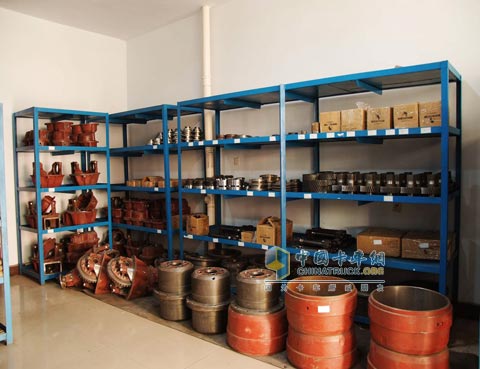 ArvinMeritor Service Station
In the past year, from the Huolinhe mining area in northeastern Inner Mongolia to the coal mining area in Shanxi Province, the Qinghai Plateau, and the Xinjiang Uygur Autonomous Region in the northwest, the Xuzhou Meritor Post Sales Division has established four mine car self-owned services. station. The establishment of these service stations has made Meixi service personnel closer to customers and more fully understand the needs of users, greatly improving the service response speed and the rapid supply of original spare parts from Meritor, thereby effectively improving the attendance and efficiency of commercial vehicles. Satisfaction is high.
In the next three months, Xuzhou Meichi will also establish two new service stations in Wuhai and Erdos. By then, about 2,000 heavy-duty mining vehicles equipped with Meritor's Axle will benefit from western Inner Mongolia.
Apart from establishing a series of service stations for service, training, and spare parts sales in areas where Meichi Axle use is relatively high, we have also accelerated the pace of setting up authorized service providers in more regions in the country, while vigorously developing more. The Meritor authorized spare parts sales agents are also on schedule. Our goal is to vigorously and effectively implement first-rate quality and service standards so that the more than 500,000 Meritor Axles currently used in commercial vehicles in China are provided with the best service protection and adequate convenience. Spare parts supply, strive to achieve the highest customer satisfaction.
ArvinMeritor will also use its strong service and distribution network in the global commercial vehicle market to help domestic OEM customers expand into the international market. With the increasingly fierce competition in the commercial vehicle sector, more and more host suppliers are realizing that providing OEMs and their end customers with adequate after-sales service guarantees is the ultimate determinant of success, just as they are maintaining excellent product quality. In particular, the domestic excellent commercial vehicle companies tend to be more international, and it is more urgent to meet the after-sales service requirements of the international market. As China's automakers expand their pace in overseas markets, ArvinMeritor's China Aftermarket Division will coordinate our global service network to provide a good after-sales service platform for these outbound auto manufacturers. Its development of overseas markets solves the worries.
Reporter: How do you plan the development of ArvinMeritor's post-sales business in China?
Wang Shangqian: Our aftermarket development strategy should be summarized as follows:
First, we must fully upgrade ArvinMeritor's after-sales service and spare parts supply system in China to effectively support the OES business of commercial vehicle OEMs. This is very important. Only when we ensure that the products of Meritor Axle are continuously installed in a large number of commercial vehicles, it is possible for us to talk about the amount of Meritor Axle related to the aftermarket and the sales of a series of spare parts products. This is not only to support our OE business, but also to lay a basic requirement for our growth in the after-sales business.
Second, we must formulate a strategy for after-sales products that suit the Chinese market. Currently, Meritor has an extensive range of after-sale portfolios of seven major after-sales brands covering commercial vehicle chassis transmissions in a wide range of products, but this does not mean that these products are entirely suitable for China. We must combine the actual situation of the after-sales market in China with customer spending habits, apply the right after-sales brands, selectively develop core products, expand and optimize product lines, and introduce higher cost-performance ratios that are suitable for China's commercial vehicle market and consumer products. . At the same time, we must also strengthen the localization of products, speed up the launch of new products, ensure more competitive prices, and continuously improve product performance.
Third, expand the distribution network for independent after-sales markets in China, improve distribution channels and enhance the competitiveness of distribution networks. While strengthening and consolidating the OES channel cooperation relationship with major OEMs, another focus of our work is to establish an independent aftersales distribution channel, namely IAM's expansion and management. Independent after-sales distribution channels are undoubtedly one of the main sources of our future sales growth.
Fourth, seek redevelopment opportunities in China. In the United States, auto parts produced through remanufacturing account for about half of its automotive aftermarket service market share. China's vehicle ownership has exceeded 85 million vehicles in Japan, which is about 35% of the world's largest automotive country, the United States. However, due to a variety of constraints, China's auto parts manufacturing industry is still basically how to start. Remanufacturing is a green manufacturing that protects the environment. It is the industrialization of high-tech repair and transformation of used products, and it is a resource-saving advanced manufacturing that supports the national recycling economy. ArvinMeritor is the largest remanufacturer in the field of chassis transmission for commercial vehicles in North America. There are only five remanufacturing plants in the United States and Canada, and they have extensive experience in remanufacturing production and commercial operations. The potential for remanufacturing of auto parts and components in China is huge. We are willing to communicate with government authorities and discuss with some pilot units in China to gain an in-depth understanding of the state's latest regulations and policies on remanufacturing qualifications, access requirements and other aspects. Fast time to enter China's commercial vehicle spare parts remanufacturing field.
Finally, brand awareness is very important to the after-sales business. We will strengthen branding in the country. Brand, quality, service and channel will be the core components of our China's aftermarket strategy. ArvinMeritor is well known in the aftermarket in North America and Europe, but not many people in China may know us. We will build brand development through every minute detail in the development business, and will also carry out a series of brand promotion activities to increase market awareness of high-end products and services in ArvinMeritor commercial vehicles.
Background information:
Wang Shangqian graduated from the Department of Automation, University of Science and Technology Beijing, and obtained a master's degree in business administration from the University of Notre Dame. Mr. Wang Shangqian has many years of working experience in the industrial and automotive fields and has extensive domestic and overseas work experience. Prior to joining ArvinMeritor, he was Director of Sales and Marketing for Goodyear Engineering Products Asia Pacific. Mr. Wang Shangqian also served in international well-known multinational companies such as Siemens, Pirelli.
Diesel Generator,Cummins Diesel Generator,300 kVA Generator
Huayuan Diesel Engine Manufacture Co., Ltd. , http://www.wfdieselgenerator.com