With the rise of high-rise buildings, the frequency of high-altitude vehicles emerges and is used more and more. Through aerial vehicles, workers and related equipment and equipment can be transported to the air to provide air operations. If you need to buy high-altitude vehicles, then it will be cheaper to find high-altitude truck manufacturers. Many manufacturers have provided direct-operated aerial vehicles. So, what are the factory direct aerial vehicles ?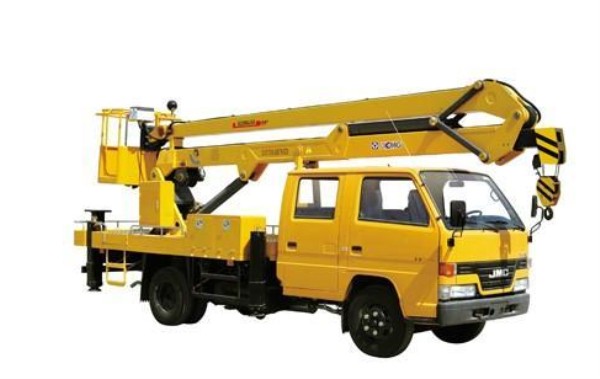 Factory direct aerial vehicles :

1. Hubei Jiangnan Special Special Automobile Co., Ltd. Jiangnan mainly provides special vehicles for industries such as gardening, greening, industry and chemical industry. It is a large-scale special vehicle manufacturer. The main vehicle products include aerial work vehicles, spray vehicles, cement mixers, refrigerated trucks, power engineering vehicles, garbage trucks, and trucks. Barriers, high-pressure cleaning vehicles, sprinklers, powder material vehicles, fire engines, etc.
2. Xuzhou Hailunzhe Special Vehicle Co., Ltd. Helenz introduced advanced foreign technologies to build all kinds of special vehicles. The company has established long-term talent training grounds with well-known domestic universities. The main focus is on the development and production of special vehicles. Therefore, the special vehicles produced by Helenz provide more functions and a more innovative design. The main products include fully automatic cable car lifts, aerial work vehicles, emergency rescue vehicle series, mobile power cars and so on.
3. Henan Yixiang Special Purpose Vehicle Co., Ltd. Yixiang is principally engaged in the research and development, production, direct sales, and after-sale services of municipal road machinery and equipment. The products that have been produced over the years include multi-purpose cleaning vehicles, sprinklers, aerial platforms, aerial work platforms, wreckers, and heavy duty wreckers. Sweepers, hydraulic lifts, rescue vehicles, etc.
4. Henan Yuhang Machinery Equipment Co., Ltd. Yuhang is mainly engaged in the related equipment and equipment in the construction industry, including aerial work vehicles, special elevators for baskets, site washing machines, aerial work baskets, suspension mechanisms, electric hanging basket accessories, electric hanging basket accessories, steel wire ropes and so on.
What are the factory direct aerial vehicles ? There are many manufacturers of aerial platforms. When they purchase aerial vehicles, because they need to support workers in aerial operations, safety and quality must be given top priority. Security accident.
Omega Roll Forming Machine is a rollformer line , professional produce the Omega channel, which is used for the ceiling suspended system. The Omega frame thickness is usually 0.3-0.8mm. Omega roll forming machine line include: de-coiler, main roll forming machine, hydraulic station, and hydraulic cutting system. The omega roll forming machine also can be designed with embossing function and logo punching function system.
Omega Rollformer,Rollforming Equipment,Purlin Stud Track Machine,False Ceiling Roll Forming Machines
WUXI ZHONGTUO ROLL FORMING MACHINERY CO LTD , https://www.rollformertec.com