The tanker semi-trailer can be said to be a giant monster on the road. The huge engine is equipped with a powerful engine, and the dragging device is used to drive the oversized tank car at the back. This trailer structure is similar to that of a 6-wheel tractor. When reversing and turning, the requirements for the driver are very high and it is difficult to drive.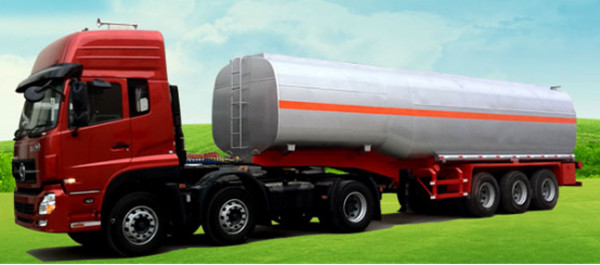 The tanker semi-trailer is composed of the rear tank body part and the traction part of the front front part. The general structure is almost the same. The rear tank body part has three axes and two axes due to the load and the body size. There is no 3-axis or more, so the body is too long, the body is too large, it is extremely inconvenient when turning, and the blind area of ​​the rear view increases, virtually increasing the risk of driving!
Tanker semi-trailer oil tanks are generally high-risk items, flammable, explosive, highly corrosive or polluting, chemical waste, different materials for transport, tank tank material is not the same. For example, if alcohol is transported, chemicals, and tanks are generally made of high-strength stainless steel, the thickness of 0.5 cm, hydrochloric acid, sulfuric acid, and highly alkaline or acidic corrosive liquids, generally made of plastic cans, cans The thickness is between 1 cm and 2 cm, and there are multiple layers inside the tank to prevent leakage, including safety devices such as high-pressure leak detection.
The safety of the tanker semi-trailer has always been a top priority. Not only is its huge body prone to blind spots, the loaded cargoes are high-risk items. Once an accident occurs, it will cause great harm to the surrounding people and the environment.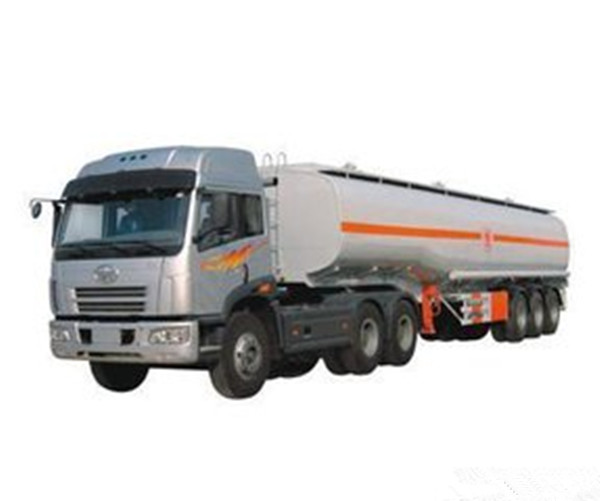 The safety maintenance of tanker trucks is equally important, not only for the regular inspection and maintenance of vehicle transmission systems, auxiliary systems and braking systems, but also for the tightness of the tanks and the accuracy and sensitivity of the tank safety inspection devices. Its careful inspection.
The driver's requirements are more stringent. This is not just a huge bodywork truck. It is a "biochemical weapon" that is loaded with high-risk items. Due to its special way of dragging, it must pay attention to corners and lane changes. Other vehicles and pedestrians in the blind spot of sight avoid accidents.
In our daily life, whether it is driving or walking or riding, we must pay attention to the semi-trailer tanker. I am negative to my family for my family
600-800KG/h Production Line
As a first and pioneer Powder Coating Machinery manufacturer in China, was founded in 1988.
Our R&D team developed OPTIMIZED SERIES" which comes in two type(E type & D type) and NEWTEC SERIES.Including lab production line,Premixer,extruder,cooling belt and mill system. The products can satisfy the capacity from 10kg/h-1000kg/h.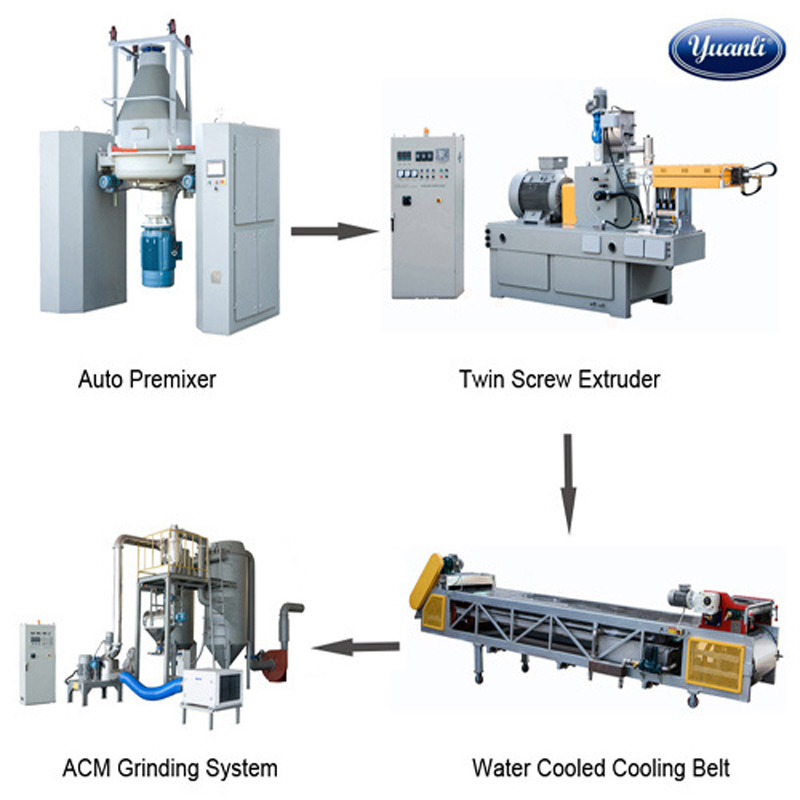 Our Advantage & Service:
-Technical Support Online Service Provided
According to customer's requirement, we provide layout (plant designer), excellent mechanical engineer, excellent electrician, etc.
-On-site Training Service Provided
In customer factory, we provide all kinds of training, including installation, commissioning
-Long-term Maintenance Provided
In the area of maintenance, we offer needs-oriented and standardized maintenance packages, such as the overhaul of components, gearboxes, in order to guarantee the safe and economic operation of plant and machinery.
-Spare Parts Replacement and Repair Service Provided
Providing spare parts for all kinds of powder coating processing equipment in long-term. And can provide tailored made spare parts according to customers' requirements. Ensure advanced craft, good material and high precision.
-Formulation Provided (our advantage):
Some customers are worried their final products if can get best result, we have our own formulator (Engineer for powder coating formulation) who is testing and updating the formulation according to customer requirement all the time. And have very good experience for the formulation to support customer to make different effect powder coatings.
We can supply all Powder Coating Raw Materials( polyester resin, epoxy resin, barium sulfate, gloss agent and so on) in the formulation.
Powder Coating Equipment,Powder Coating Machine For Sale,Electrical Installaion Powder Coating Plant,Powder Coating Machine Factory
Yantai Yuanli Corp Ltd , https://www.yuanlicorpcn.com