At the phase interface of the flotation, various phenomena occur. Due to the following main phenomena on the surface of the mineral, the following factors have a great impact on the flotation process:
1) Wetting phenomenon;
2) adsorption phenomenon;
3) interface electrical phenomenon;
4) Chemical reactions, etc.
There is a certain relationship between these phenomena and some differences. Understanding the causes and their nature of these phenomena, the basic principles of understanding the adhesion of mineral particles to bubbles and the effect of flotation reagents on minerals, thus guiding the practice of flotation production, Significant.
Yuchai Engine Part
Yuchai Engine Part
Yuchai engine part are widely used Yuchai Excavator Engine , Marine Diesel Engine, Construction Machinery Engine and Single Generator Engine , Truck Engines and Bus Engines . Adopts full electronic control fuel system, using advanced turbocharged direct injection, efficient combustion such as patent technology, giving engine power strong, reliable and durable, economic and comfortable features, can satisfy all kinds of complex and bad condition. Mainly include YC6TD, YC6K, YC6MK and YC6L, YC6G, YC6A, YC6J, YC4A, YC4DK, YC4FA series products, power to cover 50-850 horsepower, form a complete set of application in: loaders, excavators, air compressor, drill, forklifts, rollers, large mining machinery equipment, and many other fields.
1. Yuchai Engine Model For Loaders
YC4108G, YC6108G, YC6J125G, YC6M220G,YC6M240G Diesel Engine part
Model

YC4108G

YC6108G

YC6J125G

YC6108ZGB

YC6M220G

YC6M240G

Intake way

Natural aspiration

Turbo-charging

No. Of cylinders X Bore X Stroke (mm)

4×108×115

6×108×125

6×108×125

6×108×132

6×120×145

Displacement L

4.214

6.871

6.494

7.252

9.839

Rated power/Speed

58/2400

92/2200

92/2200

125/2000

162/2200

175/2200

kW/r/min

Max. torque / speed

265/1500~1700

463/1400~1600

500/1400~1600

670/1400~1600

900/1400~1600

1000/1400~1600

N·m/r/min

Min. fuel consumption (g/kW·h)

215

215

210

210

≤193

Emission level

GB 20891

Euro II

Allowed elevation (m)

1000

1000

4000

4000

5000

Typical order number

D7019

B7601

J8000

A7000

M3001

M3100

Application

15~20

30~30

3~3.5 (T)

4T

5T

6T
2. Our advantage: We are Professional, We have more than 12 years experience in wholesale of Heavy truck parts and Engine Assembly and engine Part. We have advanced inventory management and quality control system. We could offer all kinds of OEM spare parts according to the Clinets requirements.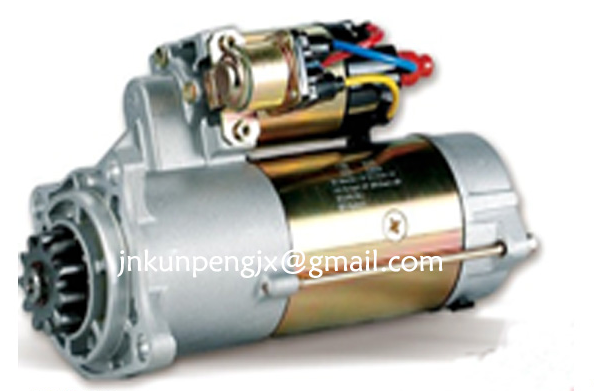 Starter Motor For Yuchai Diesel Engine part
Other Engine Parts brand as bleow:
Engine parts:
Cummins Engine Part
, Deutz Engine Part , Volvo Engine Part , Caterpiller engine part, Kubota Engine Part , Yanmar Engine Part , Isuzu Engine Part ,
Mitsubishi Engine Part
, Perkins Engine Part ,
Komatsu Engine Part
, Wechai engine part,
Shangchai Engine Part
, Yuchai engine part.
Yuchai Engine Parts,Yuchai Excavator Parts,Yuchai Mini Excavator Parts ,Yuchai Marine Engine
Jining Kunpeng Construction Machinery Equipment Co., Ltd , https://www.excavatorenginepart.com