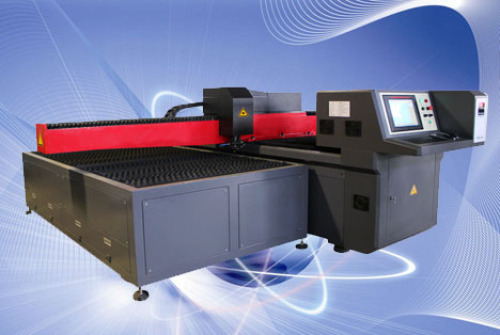 Brand power is the organic unity of popularity, reputation, and integrity. It refers to the degree to which a consumer's concept of a brand influences his purchase decision. Brand power is basically that of branded goods, brand culture, brand communication, and brand extension. These four elements are synergistic in the minds of consumers. A brand must stand out from the competition and have a place in the minds of consumers. It is necessary to make the brand's products have a strong commodity, establish a brand culture that helps strengthen the brand personality, implement effective brand communication, and carry out the right brand. extend.

Brand goods

Behind any brand is inseparable from the strong commodity support, we all admire the German fast laser cutting machine products, technical skills, meticulous. So, behind a strong brand there must be a strong product R&D team. This is why from the national strategy down to the corporate strategy, the emphasis is placed on the importance of technology research and product innovation. The investment of a country or an enterprise in technology research and development determines the future of a country or a company. From the perspective of strategic competition, the R&D and innovation of branded goods is the key to a company's acquisition of sustainable competitive advantage.

It is a typical case that Dahan Laser Co., Ltd. can win the championship in China. If there is no entire team devoted to the development of innovative technologies and the development of innovative products, there will be no rapid development of Dahan lasers. This is inseparable from the establishment of strategic cooperation between companies and universities.

The research and development of branded products has received more and more attention from companies. In the past, marketing strategies followed blindly have gradually been challenged. Some successful big brands have also shrunk their front lines in branded goods, and have more research and development capabilities and marketing efforts. Focusing on the development of large single-item products, it has also achieved a number of powerful and strong single-brand brands with strong brand power.

Brand Culture

Another important factor in determining brand power is brand culture. Brand culture refers to the deep and rich cultural connotation of the brand, the establishment of a distinct brand positioning, and the full use of a variety of strong internal and external transmission channels to form a high degree of consumer brand recognition in the spirit, create brand beliefs, and ultimately formed a strong Brand loyalty. With brand loyalty, you can win customer loyalty, win a stable market, and greatly reduce the competitiveness of the company, providing a strong guarantee for the successful implementation of the brand strategy.

A brand is like a flag flying high. It represents a kind of values, a personality, a taste, a style, a way of life, and an attitude. Its unique charm is that it not only provides certain types of Consumers' specific consumer demand for consumption, it also provides consumers with more spiritual-level needs to help customers realize their spiritual ownership and realize their dreams. This is the brand's cultural characteristics.

branding

Brand communication is another core element of brand power. There is a saying that is widely circulated in the marketing industry - that wine is also afraid of the deep alley - that is the truth. Even the best brands need to pass the appropriate brand communication before they have achieved the image of a strong brand and they have the brand power.

Here, brand communication is undergoing a fundamental change with the advent of the marketing revolution 3.0 era. The Internet thinking that introduces consumers to create value has received more and more attention. Laser cutting machine companies have evolved from the initiative in brand communication. The organizers of brand communication, they put the consumers into the brand communication system, provided opportunities for consumers to actively participate in brand communication, and made a fundamental change in the role of active communication and passive recipients of brand communication. The interaction and common promotion of the two in marketing communication have brought the effect of brand communication to the extreme and brand power has been greatly improved.

In the past two years, the brand communication with Internet thinking has taken the lead. With the adoption of this new communication thinking, more and more traditional laser cutting machine companies have begun to use the Internet to develop brand communication and achieved a very good brand. As a result of the dissemination, brand power has increased rapidly.

In the past two years, we have tried to introduce Internet thinking to help spread laser cutting machine companies to carry out new marketing and communication activities. These enterprises have started to adapt to and are accustomed to being liberated from traditional marketing thinking and have entered the Internet thinking. In marketing operations, many companies have also successfully entered the Internet marketing channel, which has enabled the brand's strength to be effectively promoted, and has greatly saved the cost of brand operations.

a

In the foregoing, we mentioned that the single product brand became fashionable, but it does not mean that the brand extension is terminated. Through the brand extension strategy of the scientific system, it can also help the brand to enhance its brand strength. Brand extension is still one of the important core elements of brand power.

China's traditional brand extension strategy is almost impossible to follow. Many laser cutting machine enterprises drastically overstretch brand equity through disorderly brand extension, which results in a decrease in brand power. Therefore, many companies often do subtraction when they enter the late stage of maturity. This is the aftereffect of what we commonly call brand extension.

Conclusion

Brand power is sales force, and brand power is profitability. The core content of brand planning is to build brand power. Brands that do not have brand power will not be able to achieve market competition, and brand strategies that neglect the power of the brand to float on the surface of the brand will not be tenable. Some brand planning experts have neglected the creation of brand power. Some laser cutting machine companies have neglected the creation of brand power. They love formalism and love the surface of nothingness. Brands cannot really serve the marketing activities and cannot form sales force. Increasing the brand's profitability has become a burden on the company's marketing and operation. This is a very wrong idea. China Aluminum Profiles Network Statement: This site does not indicate the source and reproduced, is for the purpose of transmitting more information, does not mean that agree with their views or confirm the authenticity of its content. This information is for reference only. Investors operate according to this risk at their own risk.
Double Row Angular Contact Ball Bearings are mainly used for components which restrict bi-axial displacement of shaft and housing, can bear raidal loads as well as axial loads acting in both directions, and also can withstand relatively large torque. Compared to single row Deep Groove Ball Bearings, such bearings have larger load and lower limiting speed. We produce open type bearings, Sealed Bearings, and dust voered bearings.

Including: 5200, 5300 series.

Double Row Angular Contact Ball Bearings
Double Row Angular Contact Ball Bearings,Angular Contact Ball Bearings,Angular Contact Bearing ,Double Row Ball Bearing
ZHEJIANG XCC GROUP CO.,LTD. , http://www.xccbearing.com