In the past 2016, the number of personnel changes in domestic
tire
companies was not large, but various tricks emerged in an endless stream, and some changes could even be described as "great earthquakes."
Some of the changes in family affairs include state-owned enterprises, private companies, and foreign-funded enterprises in China. Both involve the "man of the game" and important positions in the industry. They also include bold innovations in the personnel system.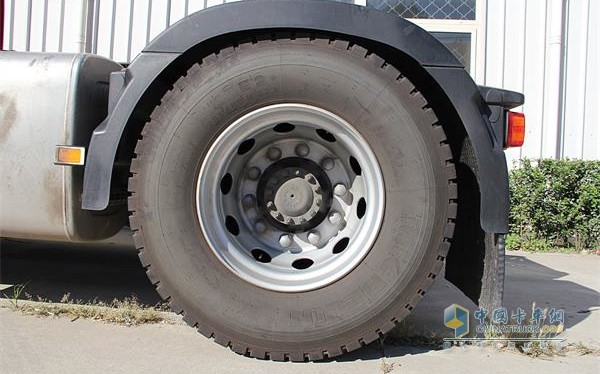 2016 Tire Industry Personnel Changes
Following are the five major personnel changes in the 2016 China tire industry.
Fengshen Tire high "earthquake"
Since the acquisition of Pirelli by China National Chemical Rubber Co., Ltd., the fate of Fengshen Tire has taken a completely different trajectory.
Its high-level changes have become the focus of attention in the industry.
On March 15, 2016, Wang Feng, chairman of Fengshen Tire, submitted a written resignation report.
The resignation of the "man of the time" in the Chinese tire industry opened the curtain for the Aeolus personnel earthquake.
In April 2016, the general manager of China National Chemical Rubber Co., Ltd. Bai Ruping became the chairman of Fengshen
In October 2016, the senior management of the company was fully adjusted and involved important positions such as general manager, deputy general manager, marketing director, sales director, financial director, operations director, research and development director, and commercial director.
Among them, five senior managers resigned collectively.
Subsequently, Fengshen appointed Pirelli executive Qiao Bo as general manager, Benai (Pirelli executives) as deputy general manager, and Ke Wen (Pirelli executives) as chief financial officer.
This personnel adjustment shows that Fengshen Tire and Pirelli are working hard to penetrate each other and increase the speed of integration.
Qingdao Double Star Financial Officer Resigns
As a "premise" tire company, Qingdao Twinstar's personnel in 2016 did not change much, but one of them involved the important position of finance director.
In February 2016, the company hired Li Xin as the company's securities affairs representative.
On November 21, 2016, Ma Jianhua, the chief financial officer of Qingdao Double Star Co., Ltd., resigned.
The next day, Qingdao Double Star announced that Zhang Hao was appointed as the new head of finance.
At the same time, the company and its partners set up an industry merger and acquisition fund with a scale of nearly 10 billion yuan to start the acquisition of Kumho Tire.
Race Wheel Jinyu senior executives frequent fluctuations
The first two companies are listed companies and they are all state-owned enterprises. Private tire listed company racing gold Jinyu is not lonely.
In June 2016, Zhao Ruiqing, the executive vice president of Sai Jinyu, resigned. He is the third vice president of the company who resigned within one year.
The first two were Hao Shude and Ren Jialu, respectively. Among them, Ren Jialu once served as the financial director.
In December 2016, the board of directors of Saiyong Jinyu was re-elected. Actual controller Du Yuxi served as the new chairman, and Yan Wanhua served as president and concurrently served as vice chairman.
Subsequently, its board of directors elected the new executive vice president, vice president, chief financial officer, board secretary, and securities affairs representative.
In addition, in 2016, the senior executives of Sai Jinyu's foreign companies also changed, their European presidents adjusted, and the European headquarters moved to Birmingham, UK.
Hankook China Minister of the District
In December 2016, Hankook Tire and its holding company announced a new round of senior management appointments involving heads of China.
This round of the latest personnel adjustments, Han Bing Tire former head of global OE support department Bing Bingyi, was appointed as the head of China's regional headquarters.
China is the fastest growing market for Hankook Tire. This change highlighted the company's emphasis on Chinese operations.
Triangular tire implementation of general manager rotation
The 2016 finale of the personnel changes occurred on the triangle tires .
On December 30, 2016, Triangle announced that it would adjust the company's organizational structure and senior management personnel and implement the general manager's rotation system.
It is understood that its general manager rotation system is a bold innovation, the company does not set up a general manager, deputy general manager of the rotation as the general manager.
In view of this, the original general manager Ding Yuhua resigned from the post of general manager, but still served as chairman of the board of directors.
The former presidential position was renamed the general manager, the general manager was under the deputy general manager, and the executive general manager and executive deputy general manager were established.
Song Qiqi, Zhang Tao, Ding Mu, Lin Xiaobin, Zhong Danfang, and Tony Nobi Luo served as deputy general managers of the company.
Among the newly appointed six deputy general managers, Song Qiqi was the first general manager of the rotation, and the rotation time was one year, starting from January 1, 2017.
Triangle tires believe that this adjustment will enable the management team to maintain stability and help improve the company's decision-making and operational efficiency.
Investment Casting
Equipment
Automatic Wax Injection Machine, Intermediate Frequency Furnace, Roasting Machine, Automatic Sand Molding Line, Shell Shock Machine, Shot Blasting Machine, Heat Treatment Facilities
Material & Standard
Carbon steel, Steel alloy, Stainless steel, etc.
ASTM, AISI, GB, DIN, JIS, SAE, UNS, EN, JP
Application
Automotive Industry, Construction Machinery, Mining Machinery, Agricultural Machinery, Marine, Pipe and Fitting, Railway, etc.
Capability
| | |
| --- | --- |
| Weight | 0.02-30 kg(0.044-66 lbs) |
| Roughness | Ra6.3-12.5 |
| Casting Tolerance | CT6-CT8 |
| Wall Thickness | 2.5 mm(0.25") Min |
Secondary Operations:
CNC Machining, Milling, Turning, Threading, Drilling, Rolling, Wire Cutting, High Precision Grinding, Re-Shape, Sand Blaster, etc.
Surface: As-cast, Painting, Plating, Black Electro-Phoresis, Dacro Coating, Polishing, etc.
Investment Casting,Precision Investment Casting,Investment Casting Components,Steel Investment Casting
J.B MACHINERY (NINGBO) CO., LTD. , https://www.jbcastings.com