South Korea's electronics giant Samsung has revealed a revolutionary 360 camera, which may completely change the way we communicate. The camera setup allows us to enter a real-time virtual world connected anywhere. The 360 ​​camera will work with Samsung's wireless Gear VR system. Samsung decided to start selling the camera in December. Samsung plans to allow users of its Gear virtual reality system device to use the device to capture events and landscapes around the world. This can send you to any place or event you always wanted to see.
Samsung's research organization in the United States said: "Today we're launching a preview project for the world's first true 360-degree camera. This camera uses patent pending stereo staggered technology and 3D perception splicing technology just like people's. The scene is captured with eyes and once the project is completed, we hope that the camera will allow users to experience the beautiful and interesting locations and events in the world as if they were really there.The camera system can watch live streaming events and store this data for future use. Watch."

The synchronous fiber Chip Seal technology is a new road construction and maintenance technology. The fiber are cut and crushed with exclusive process and spread evenly in different directions and overlapped with each other between the two even layers of asphalt binders, which knits mesh structure to stick to the asphalt binders. This structure effectively improves the comprehensive mechanical properties of sealing coat in tensile, shear, crush resistance and shock resistance. The principle is just like that a piece of protective mesh of high elasticity and high strength is paved between the surface coat (1-coat asphalt+1-coat fiber+1-coat asphalt+1-coat aggregates) and new roadbed, or on the original road surface.
HGY5317TFC Fiber Chip Sealer is a device specialized in realizing the largest viscosity of asphalt binder, fiber glass and aggregates through the fullest surface contact among them while spreading them synchronously. It`s mainly used for chip sealing of road surface, bridge waterproof and lower seal coat.

Product name:Fiber Chip Sealer
Product model:HGY5317TFCST
Chassis model:SX3310MB6
Emission standard:Euroâ…¤
Chassis engine power:276kW/375hp
Auxiliary engine power:73.6kW/100hp
Asphalt Heat-up speed:20℃/h
Spray width:4000mm
Asphalt tank volume:8.5m³
Asphalt Spray volume:0.2-3.0kg/㎡
Aggregates Size:3-25mm
Hopper volume:11m³
Spray Media:Hot (modified) asphalt, cutback asphalt, emulsified asphalt, asphalt rubber, etc.
Length of fiber:30/60/120 mm
Fiber spray volume:30-90g/㎡
Curb Weight:31000kg
Dimensions:11950x2500x3870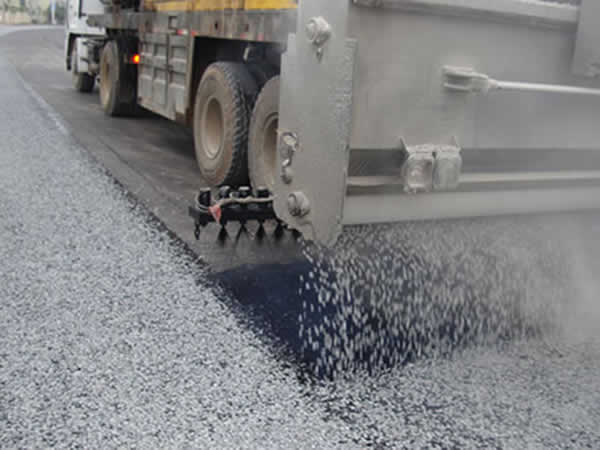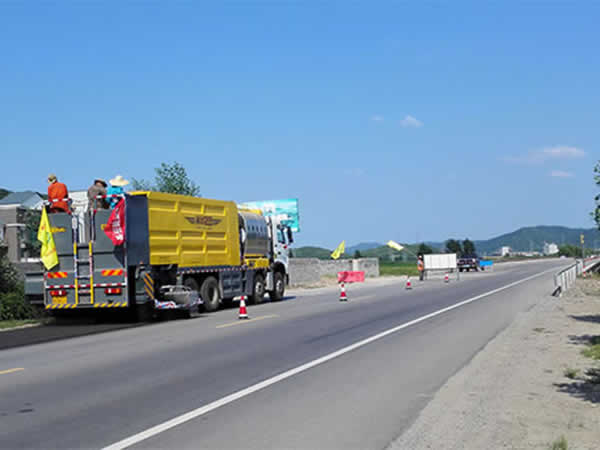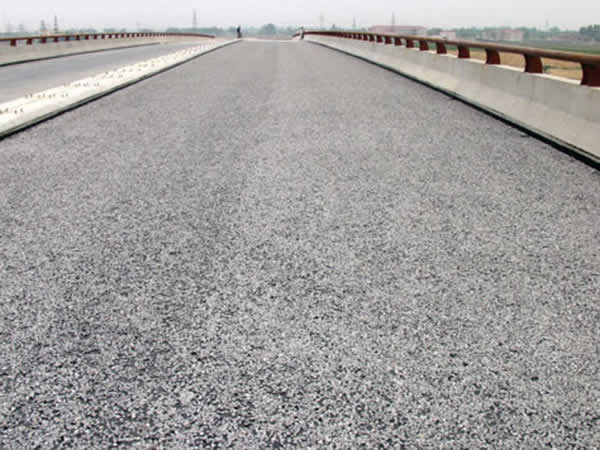 Fiber Synchronous Chip Sealer,Fiber Chip Sealer,Asphalt Stone Chip Sealer,Mounted Synchronous Chip Sealer
Henan Gaoyuan Road Maintenance Equipment Co., Ltd. , http://www.sgroadmachinary.com