[China Instrument Network Instrument R&D] On December 13th, the Shandong Provincial Bureau of Quality Supervision organized experts to undertake the research of the Shandong Institute of Metrology Science and Technology of the State Administration of Quality Supervision, Science and Technology Project "The Study on the Intelligent Control Mechanism for Mass Balance Measurement" and " Tonnage Precision Balance Automation Innovation Innovation, Shandong Province Bureau of Quality Supervision Science and Technology Planning Project "Online Infrared Detection Based on Internet of Things Technology" and other three projects acceptance. The acceptance committee consists of 7 professional experts from Shandong University, Beijing Institute of Metrology and Testing, and Shandong Electric Power Research Institute. Deputy Director of the Department of Science and Technology and Certification of the Provincial Bureau of Quality Supervision attended the meeting. The chairman of the Shandong Institute of Metrology Science, Lin Zhenqiang and the chief engineer of Cao Ruiji attended the acceptance meeting.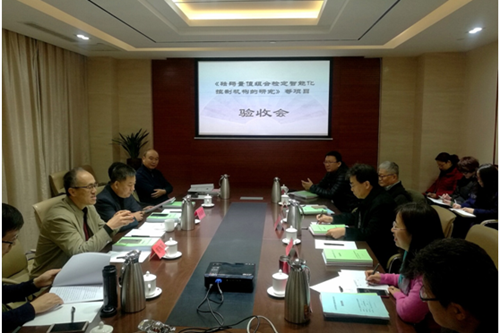 The acceptance committee heard the work report and technical report of each project team and reviewed the acceptance materials submitted by the project team. After discussion and inquiries at the site, the committee unanimously believed that the submitted inspection materials were complete, complete and standardized, and reached the task book of each project or The requirements of the contract, the content of the study was well completed, meets the project acceptance requirements, and agreed to pass the acceptance.

The successful acceptance of the three projects explored the detection methods in the field of quality measurement, enhanced the testing ability and technical level of the quality measurement professional of Shandong Institute of Metrology, and had a good application prospect and considerable social and economic benefits.

(Original title: A number of national science and technology projects of our institute passed the acceptance test successfully)