Perhaps it is worth to celebrate with achievements. As
Cummins
Chairman and CEO Lan Bowen said: "If there is no achievement in China, Cummins' 100th anniversary celebration will not be chosen to celebrate here."
On June 22, 2019, at the Cummins China Centennial Celebration and Beijing Family Day Carnival, Lan Bowen said this in his opening speech. It has greatly affirmed the development results of Cummins in China for 40 years. Whether it is the continuous expansion of its circle of friends or the number of sales orders, it is equally beautiful. Just like Cummins' achievements in China in 2018, it sold 1.5 million worldwide. China accounts for one-third of the engines , and the figure of 500,000 is a strong testament to the importance of the Chinese market to Cummins.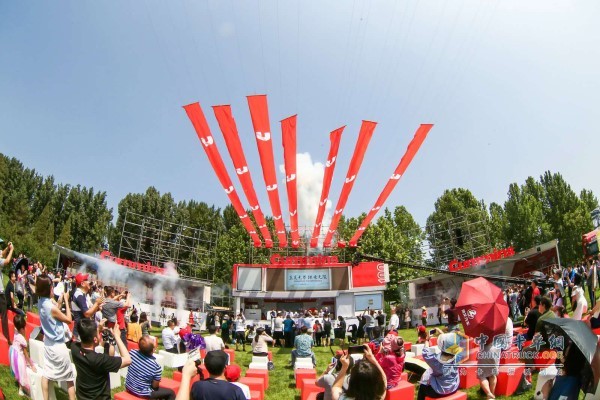 Cummins China Centennial Celebration and Beijing Family Day Carnival Event
From 1919 to 2019, Cummins has gone through a hundred years. If a company relies on luck for a year, and ten years of enterprises rely on business, what is the century-old enterprise? The answer is culture. Besides, what is Cummins relying on in the past 100 years? The answer given by the blog post is "Lifetime Trust" and "Continuous Innovation", especially in the Chinese market.
"Lifetime Trust" wins more partners and cooperation opportunities
As we all know, Cummins, as the first engine company to carry out local production in China, has spent more than 40 years to solidify its foundation and more and more joint ventures. At present, with the addition of Anhui Cummins in 2018, Cummins has established six joint venture engine companies in Chongqing Cummins, Dongfeng Cummins, Foton Cummins, Xi'an Cummins and Guangxi Cummins.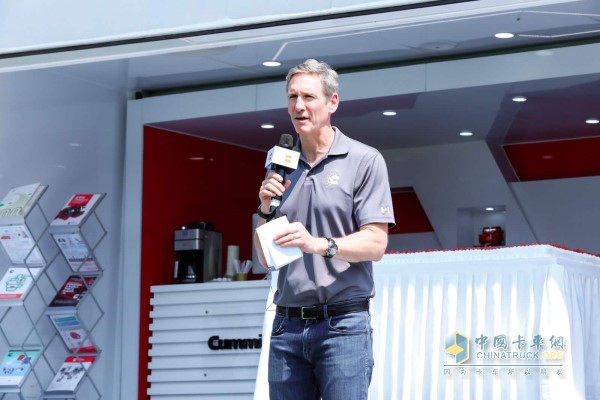 Cummins Chairman and CEO Lan Bowen Opening Remarks
Standing on the cornerstone of a hundred years, Cummins' vision is certainly not limited to this. When accepting a question from the Chinese truck network reporter "Whether the future partner in China is a OEM or a technology company", Lan Bowen said: Looking for new partners in China, still It is an important part of Cummins' globalization strategy. We must promote business development in the form of cooperation. Of course, cooperation with OEMs is still the most effective. Of course, I am also trying to work with technology companies.
Why is the cooperation with the OEM is the most effective? Lan Bowen also explained: "Because we cooperate with the OEM, we can install the product into its truck, and also sell the engine products to other brands of OEMs. Moreover, we have a lot of work to be done in the market development between the OEM and the OEM. However, the cooperation with the technology company cannot be done in this respect. However, in terms of technology, the cooperation with the technology company is not without Cummins. For example, car networking technology, new energy technology, whether through joint ventures or mergers and acquisitions, we are already in action."
The reason why Cummins can continue to make friends in the Chinese market is that "trust" is indispensable and "lifetime trust" is rare. This is a promise. No matter how the external environment changes and how customer needs change, Cummins always adheres to the concept of "lifelong trust" to ensure that the interests of customers are protected. This is also one of the "unchanged" changes.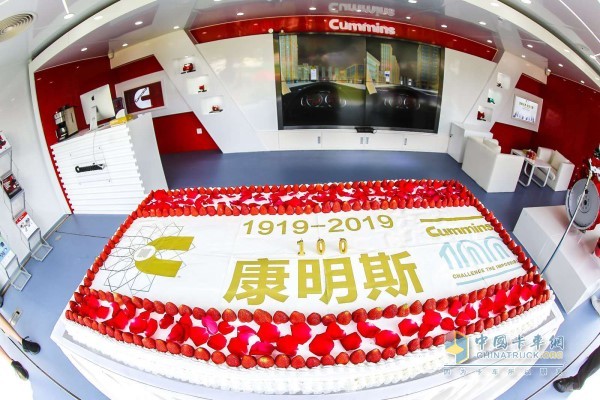 Cummins has gone through a hundred years
"Continuous Innovation" provides diversified power solutions
Lan Bowen said that Cummins is now committed to becoming a multi-powered solution, not only a diesel engine, but also a natural gas technology, but a multi-energy power, whether it is the next year or so, Cummins has a constant brand. Commitment, at any time, I hope to continue to innovate and win the trust of customers.
Cummins is not only satisfied with the leading position in diesel engines, Lan Bowen said: "We want to maintain our leading position in new areas, and at the same time take many measures, on the one hand, we still need to invest new resources and develop these new technologies. An alliance with Eaton to develop and promote the entire powertrain technology.
"On the other hand, we must rely on our existing strengths to partner with them, or through mergers and acquisitions to ensure that we quickly master the latest technology." According to the China Truck Network reporter, this is true. Cummins has acquired three companies in the past to promote the development of the electric power division. Among them, the announcement of the acquisition of Efficient Drivetrains (EDI), the global leader in commercial hybrid and pure electric assembly, will bring this Silicon Valley high-tech enterprise to the forefront, highlighting Cummins' entry into the pure electric and hybrid power solutions market, and strive to become the global electric power leader. The determination of the person.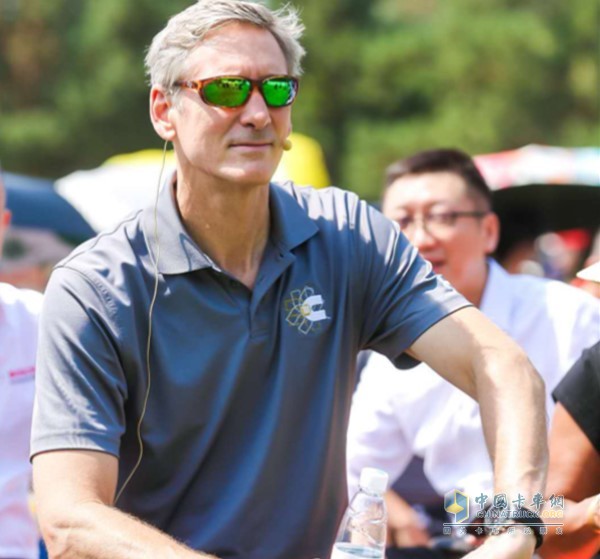 Cummins Chairman and CEO Lan Bowen
"We will continue to increase our investment in R&D and technology development. In any case, our success in key markets depends on our ability to continue to innovate, allowing us to ensure that new products can be developed according to market requirements. Lan Bowen continued to add.
The first century has become a thing of the past. Cummins has won a hundred years of success by relying on the two principles of "lifelong trust" and "continuous innovation". In the next hundred years, Cummins continues to adhere to the two rules. "No matter whether it is in quality, product or diversified solutions, we must be brave and be the first to be a leader." Mr. Cao Side, vice president of Cummins Group, said with confidence.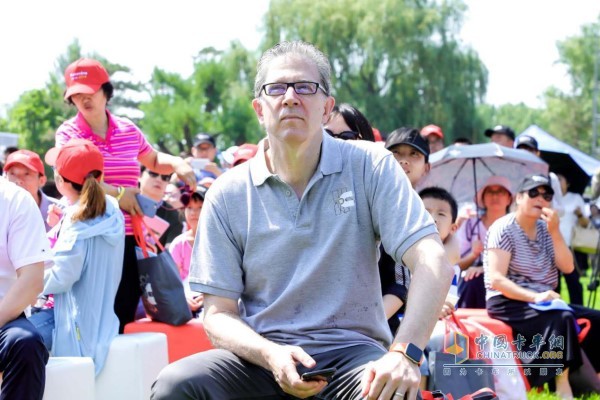 Mr. Cao Side, Vice President of Cummins Group
The listing of the company's products has become a global model. Cummins not only provides a model of technology, but also seeks more partners in China, bringing cleaner driving power, creating more job opportunities for China and the world, with the least resources. Create greater value for a sustainable society. This is also a very important reason for Cummins to win customers' "lifelong trust" based on the "continuous innovation" advantage.
Reading volume: Source: Chinese network of truck: Wang Huimin
The machine is used for welding the wheel buckle on the scaffold vertical pole, it uses PLC control system to Realize the segmental welding of the wheel disc machine is equipped with 1 high-performance welder to weld wheel disc and sleeve.
Description of Pulley-clip Scaffolding Automatic Welding Machine
Guarantee time: 1 year
MOQ: 1 set
OEM service: offered
Payment: T/T. L/C
Delivery: Tianjin port
FAQ:
Q: Can you customize the machine according to our workpiece requirement?
A:Yes, we can design the machine after you give us the technical drawing.
Q: How about payment terms?
A: 30% TT as deposit, 70% TT paid before shipment or against B/L copy.
Q: Installation and commissioning?
A: We will send our engineer for installation and commissioning
Q: Do you have some videos to show how the machine works?
A: Yes, we can provide some videos for reference.
Pulley-clip Scaffolding Automatic Welding Machine
Pulley-Clip Scaffolding Automatic Welding Machine,Pulley-Clip Scaffolding Welding Equipment,Pulley-Clip Welding Machine,Vertical Ploe Welding Machine
RENQIU JINSHI WELDING MACHINE CO., LTD , https://www.scaffoldwelder.com