In the afternoon of March 26, the Chinese Academy of Science and Technology Instrument Research and Development (R&D and application of on-line continuous water quality monitoring equipment for water sources based on the comprehensive toxicity of aquatic organisms) project of the Chinese Academy of Sciences Science and Technology Service Network (STS) was accepted by the Chinese Academy of Sciences. Eco-environment research center was held.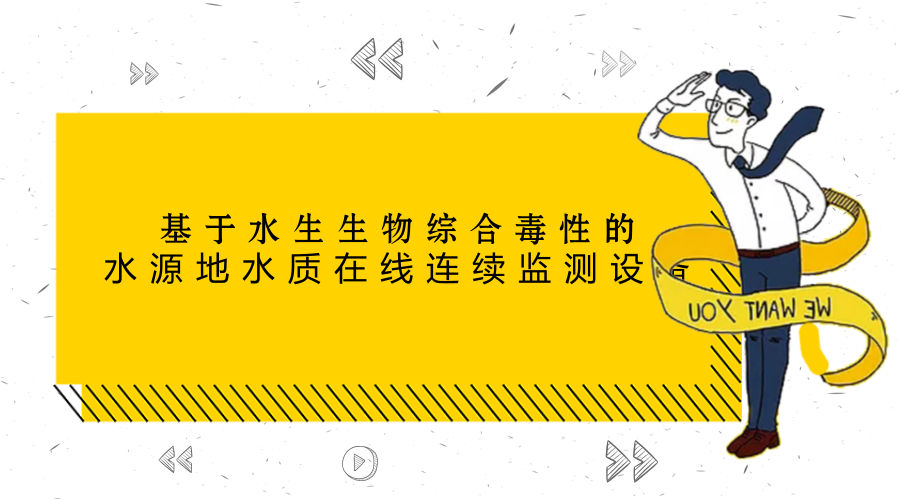 At the project acceptance meeting, the expert group visited the on-line continuous monitoring and styling equipment for aquatic organisms in the Ecological Center, the National Biological Early Warning Data Center, and the standard model biological fish acclimation and breeding platform. He listened to the overall report of the project leader Rao Kaifeng on the completion of tasks such as project goals, scientific and technological goals, and scientific and technological service goals, project implementation progress and results, project organization and management, demonstration applications, and implementation effectiveness. The responsible persons of the project focused on the report on the industrialization, demonstration application, and industrialization of research results such as aquatic biological integrated toxic water quality online continuous monitoring equipment online monitor.

The comprehensive aquatic-based bio-toxicity early-warning technology funded by this project uses aquatic organisms to autonomously undergo behavioral changes when they encounter toxic chemical pollution or water quality deterioration, and achieve continuous real-time warning and judgment of the comprehensive toxicity of water quality. This technology is a new technology and new method in the field of biological early warning in the field of "toxicity" instead of "toxic", and is an effective means to cope with sudden water pollution accidents and terrorist poisoning.

Through the optimization of research, industrialization development and demonstration applications, this project establishes a complete biological early-warning industrialization platform and corresponding normative guidance, achieves standardized production scale of stereotyped equipment, and establishes enterprise standards and industry standards. In 38 national key river basins and urban water source monitoring sites, demonstration applications were implemented and operationalized, and a nationwide bio-online monitoring and early-warning network data center was established. The biological early-warning monitoring technology developed by this project is of international advanced nature. The operationalization of the equipment effectively alerted several water bodies to sudden pollution accidents, avoided water quality safety hazards, and had significant social, economic and environmental benefits. Industrialization development has promoted the development of early warning and monitoring industries, promoted research and development of water quality biological early warning technologies and equipment, standardized system construction, demonstration application of engineering and industry promotion. We have promoted the formulation of national development plans and policies for water eco-environmental safety, and standardized technical equipment and large-scale industrial systems have improved the level of water environmental risk management in China.

The expert group listened carefully to the report and conducted inquiries. The expert group unanimously held that the project completed technical optimization and equipment industrialization, established a complete system of industrialization standards and standards, exceeded the scale of demonstration applications, and achieved significant economic and social benefits, and achieved the goal of the project. task. The expert team highly affirmed and evaluated the achievements and implementation results of the project and agreed to pass the acceptance.

Ouyang Zhiyun, director of the Ecological Center, pointed out that this project is an important layout of the ecological civilization construction and environmental safety protection of the Chinese Academy of Sciences. It is hoped that the members of the project team will carefully sort out the opinions and suggestions of the expert group, further promote the development of standardization industrialization, bring into play the results of demonstration and application of project achievements, and make use of scientific and technological contributions for the protection of water quality in China.

(Original title: "Research and development and application of on-line continuous monitoring equipment for water quality in water sources based on the comprehensive toxicity of aquatic organisms" project acceptance meeting)
The fluorinated mica crystals have very good high temperature resistance, corrosion resistance and light transmission properties, and can work for a long time at a high temperature of 1100°C.
No reaction occurs with strong acids and alkalis; complete light transmittance (pure and transparent). The natural mica plates traditionally used in the observation window of high-pressure boiler water level gauge are all brown, and the light transmittance is not good, and the temperature resistance is in the range of 200-700°C, especially the corrosion resistance is poor. The boiler steam drum water in thermal power plants contains alkali. After reacting with natural mica and alkali, it is washed with hot air and hot water, and it is prone to fluffing, scaling, and being broken. In the short term (about 1-2 months), the water level is not clearly understood. After being broken, it can easily cause leakage. The fluorite mica does not react with the acid-base solution, and does not react with water in the hydration reaction, so that it does not form a layer, does not scale, and does not break. In the long-term (2 to 3 years) scouring of high-temperature and high-pressure water (including acid and alkali), the original clarity and transparency can still be maintained. In China, it has been widely applied to the observation window of steam boiler water level gauge in high-pressure boilers of thermal power plants. It has also been selected by Japanese BBK company and NDK (Colin) company for the observation window of high pressure boiler drum level gauge.
High Temperature Mica Gasket,High Temperature Gaskets,High Temperature Gasket Material,High Temperature Insulation Materials
Changchun City Taiyuan FluorphlogopiteCo. Ltd. , https://www.micaslice.com