Seeing Liu Shuangshan, the simple and easy-going talk is very talkative. It seems that everything is good to discuss and not care about, but he is serious about one thing, and is almost obsessed and crazy: that is the pursuit of the configuration of the car, Care for the car.
Configuration pursuit of the best
In May 2006, Dongfeng Tianlong was born in Shicheng, Shicheng. In October of the same year, Liu Shuangshan of Tai'an, Shandong Province purchased the Dongfeng Tianlong tractor with Dongfeng Cummins engine.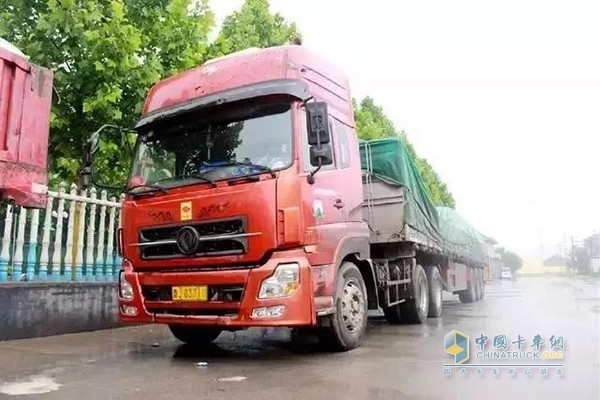 Master Liu's "old friend" is equipped with the Dongfeng Tianlong of the Dongkang L series engine.
When buying a car, Master Liu asked for a top version, Dongfeng Cummins L series 375 horsepower engine, 6x4 drive, 12-speed gearbox and 4.33 speed ratio rear axle. Later, Master Liu replaced the whole car with a vacuum tire. This kind of power configuration, even today, is also out of date.
Care for meticulous
When purchasing Dongfeng Tianlong in 2006, Master Liu strongly requested and worked tirelessly to personally pick up the car from Shandong to Shiyan. The purpose was to personally purchase a perfect model without a trace of loss and configuration.
After purchasing the Dongfeng Tianlong equipped with the L machine, Liu Shuangshan refused to "share" the car with others for most of the time. At that time, he drove to Shandong - Xi'an - Hunan - Wuhan - Shandong, this thousands of kilometers of route Master Liu has to run several times a month. But he has always insisted on the standard transport, never violently using the car.
Master Liu
After the new car was purchased, Liu Shuangshan insisted on doing maintenance once every 8,000 kilometers, only in advance, never delaying. Master Liu said, "I have a small book that clearly remembers the mileage of the car. Every time I get to 8000 kilometers, I will drive the car for maintenance."
For the maintenance of the engine, Master Liu insisted that only the designated service station of the manufacturer, only the service station professionals to deal with; only the oil of Sinopec, PetroChina, never add oil to the gas station... as long as it is harmful engine, even if Save money, he never does.
" Dongfeng Cummins 's engine is really good, this is not to say. But this thing is also like people, you must compare your heart, you are good to it, it can be good to you."
"TA is my lucky star"
"I feel very fortunate that a car can run normally after running for 2 years in 2 years, which is as rare as winning a lottery in the lottery, and my car and my engine will do it!"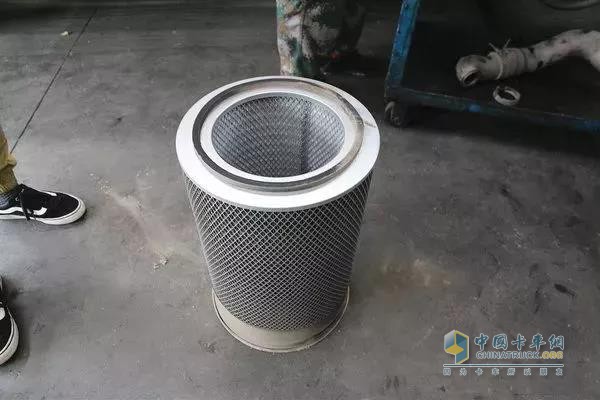 2 million kilometers of engine disassembled parts
"The fuel injection system of this car is really invincible. I have not tested the oil pump in 13 years, and the nozzle has never been changed. And now, even in winter, as long as the battery has electricity, it will be a dozen."
"Since I bought my old man, I was very worried. I never worried about what would happen to the engine. In fact, TA has never had a problem. Only once because of the weather, TA has a small situation. But because TA is ill, I am blessed in disguise."
Master Liu said that the "small situation" was 12 years ago. When Liu Shuangshan was on the road, it was a rainstorm. Liu Shuangshan accidentally drove the car into the deep water, drowning the fan blades of the water tank, causing the fan blades to be discounted, and eventually the water tank was broken.
At that time, Master Liu was on the highway, and there was heavy rain in the world. When the car broke down, he was very distressed, and he would not run anyway. He parked the car in a tunnel and called for rescue but no one came because of heavy rain. The car had to spend a night in the tunnel.
2 million kilometers of engine disassembled parts
The next morning, Liu Shuangshan knew that the mud flow in front of the road was very dangerous due to heavy rain, and the other two-way tunnel that he parked was blocked by mudslides. The place where he parked was safe and sheltered from the rain. "That time, the water tank is bad, I am also a small life!" Now remembered that Master Liu is still scared, but very glad.
I have been driving the old Dongfeng Tianlong for 13 years, and the engine has not had any major problems. Liu Shuangshan was not only very worried, but through this car, he also earned enough money to support his family when he returned to his home, so that his family gradually ran on a well-off society. He bluntly said, "It's much stronger than working!"
"I say a few words."
"Before, they carried out the dismantling of my old Tianlong engine. The pistons, fuel injectors and cylinders are still good. Many things are the same as the new ones. I am very happy because I chose the right machine!"
"Now, that car is scrapped, I am really reluctant, TA has been with me for 13 years! And, if it is not limited, I can still open it for several years!"
"I trust Dongfeng Cummins's engine, which is full of power and fuel. These are not enough to say."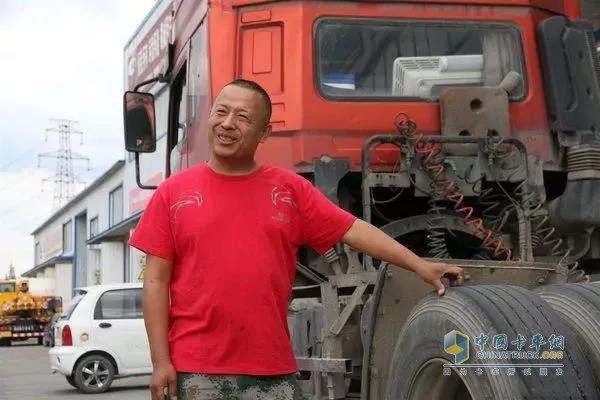 Master Liu takes photos with "old friends"
"In fact, the general engine runs 2 million kilometers. I think it is okay. At least I can say this to the engine of Dongfeng Cummins. However, first of all, you have to be better on the car, take good care of it, don't drive violently, you are good at TA. TA will be nice to you!"
Lao Tianlong was laid off, but Master Liu once again chose "Kang Machine" to continue the front. In the days when I bought the Tianlong flagship KX, Liu Shuangshan's circle of friends has basically been "occupied" by the new car.
On the way back to Shandong, Master Liu experienced while driving. "The fuel consumption is only about 19L, and the fuel economy is unquestionable. As for the power, 560 horsepower compared to my previous 375, it is simply not the same day, anyway, it is not Have to say, reliable!"
Before buying a car, Master Liu has already prepared a trailer for the new Tianlong flagship KX. Master Liu said that when the family is busy at this time, they will go to the card to start running.
He said that he wouldn't sell a car anyway, and that a reliable car would have a good job. I will still treat the new Tianlong like the old Tianlong. I believe Xintianlong will not disappoint him. He expects the new car to run for another 10 years until he retires!
Reading volume: Source: Sports & Dongkang Author: Hayama
Besides Wet End Parts, there are many other important parts,such as cover plate, frame plate, expeller,Bearing Assembly,etc. We can produce any Slurry Pump Parts with many types of materials,such as elastomer rubber, high chrome,cast iron,grey iron, stainless steel,etc.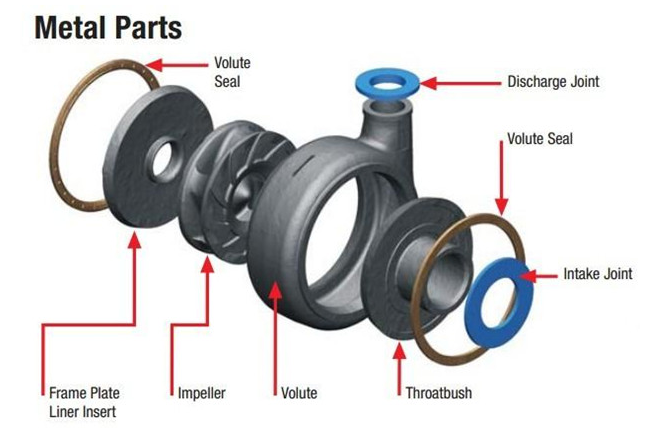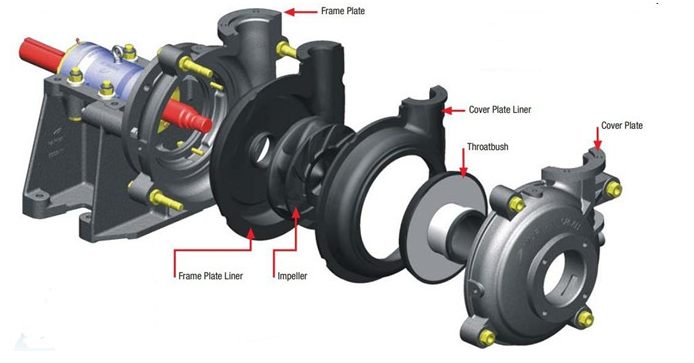 Naipu not only supplies chrome-steel and rubber pump wear linings and impellers compatible with all sizes of NP-seires pumps.We also stock all[wet-end"parts including shaft sleeves, packing, lip seals, bearings, glands,expeller rings and much more.
• Volute Liners
• Frame Plate Liners
• Cover Plate Liners
• Throat Bushes
• Bearings
• Shaft Sleeves
• Packing
• Expellers
• Casings
Slurry Pump Spare Parts, Slurry Pump Wet End Parts, Wet End Parts, Bearing Assembly, Centrifugal Pump Parts, Meta Pump Parts
Shijiazhuang Naipu Pump Co., Ltd. , https://www.naipu-pump.com